Ideally, expedited help is on the way for patients with "pulmonary arterial hypertension and persistent/recurrent chronic thromboembolic pulmonary hypertension after surgical treatment or inoperable CTEPH."
Bayer announced April 8 at its Wayne, N.J., site that the U.S. Food and Drug Administration had "granted priority review" of the corporation's "investigational compound" riociguat, which would be indicated for the treatment of those conditions.
"The FDA grants priority review to medicines that provide a treatment where little or no adequate therapy exists," according to Bayer's statement concerning its new drug application. "Under the Prescription Drug User Fee Act, the FDA aims to complete its review within six months of the 60-day filing receipt of the NDA submission (eight months total), rather than the standard 12-month review cycle."
This development sets the stage here for a two-fold focus on one form of pulmonary arterial hypertension and on a suspected exponent of its risk.
Shifting away from Bayer and its pipeline, persistent pulmonary hypertension of the newborn, or PPHN, is one of "the more common forms of pulmonary arterial hypertension," according to a 2002 article in the journal Heart which was written by Dr. Sheila G. Haworth, creator of the U.K. Network for the Care of Children with Pulmonary Hypertension.
Professor Haworth wrote in the same piece, "Failure of the pulmonary circulation to adapt normally to extrauterine life causes PPHN, a condition with a high morbidity and mortality despite the advent of inhaled nitric oxide therapy."
There are studies that associate an increased risk of PPHN with the expectant mother's use of selective serotonin reuptake inhibitor antidepressants, which include Zoloft, Paxil, Celexa, Lexapro, Prozac, Luvox and Viibryd. The SSRI risk has sparked litigation by victims who have suffered exorbitant insurance-draining medical expenses and other damages.
In Zoloft lawsuits, for instance, plaintiffs may claim that the manufacturer, in this case Pfizer, should have known about and should have properly warned about the increased risk so that patients would have had an opportunity to avert it.
Zoloft's prescribing information includes the following: "Infants exposed to SSRIs in pregnancy may have an increased risk for persistent pulmonary hypertension of the newborn. PPHN occurs in 1-2 per 1,000 live births in the general population and is associated with substantial neonatal morbidity and mortality. Several recent epidemiologic studies suggest a positive statistical association between SSRI use (including Zoloft) in pregnancy and PPHN…"
A New England Journal of Medicine 2006 published study shook regulators in Washington. Not relatively long after the journal's ink was figuratively dry, the FDA issued a public health advisory about the NEJM article. The FDA reported that, according to the study, "PPHN was six times more common in babies whose mothers took an SSRI antidepressant after the 20th week of the pregnancy compared to babies whose mothers did not take an antidepressant."
Putting up rather than shutting up, the FDA announced that it had "asked the sponsors of all SSRIs to change prescribing information to describe the potential risk for PPHN." The administration described PPHN as a "life-threatening lung condition that occurs soon after birth of the newborn."
Although the FDA today cites "conflicting" scientific results on the relationship between PPHN and the mother's use of SSRIs during pregnancy, the babies born with the congenital defect and their parents seemingly bear out the increased risk that in-utero SSRI exposure poses.
"PPHN is multifactorial in origin, although commonly associated with congenital and acquired hypoxic lung disease and congenital heart defects," Haworth wrote.
PPHN is a serious condition, and its SSRI-related victims need attorneys with unique expertise and resources that can meet the challenge of litigating an oft-complex pharmaceutical injury lawsuit.
# # #
Experienced in ensuring that justice is served, the personal injury attorneys at Reich & Binstock offer free consultations to those who may be among the injured. The law firm operates in every state. One may call Reich & Binstock toll-free at 1-866-LAW-2400 or may visit www.reichandbinstock.com to submit an electronic request for a free case evaluation.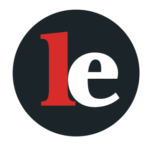 The Legal Examiner and our Affiliate Network strive to be the place you look to for news, context, and more, wherever your life intersects with the law.