I have covered the side effects and dangers of Yaz, Yasmin, Ocella and Beyaz for nearly two years.
Yaz, Yasmin, Ocella, and Beyaz are popular birth control pills containing the artificial progestin drospirenone. The combination of estrogen and drospirenone found in these birth control pills has been linked to serious side effects including blood clots, heart attack, stroke, pulmonary embolism, deep vein thrombosis (DVT), and gallbladder disease.
Now the Food and Drug Administration (FDA) has said preliminary results from a massive study of 800,000 women show a marked increase in the risk of blood clots for women using the drospirenone-containing birth control pills.
While the FDA study is new, warnings about the risks of the birth control pills are not. A year after Yasmin's approval, Public Citizen, a non-profit consumer advocacy group, began warning of the drug's dangers and placed Yasmin on its list of "Do Not Use Pills."
Indeed, the FDA previously issued warning letters in 2003, 2008, and 2009 regarding the serious side effects of Yaz and Yasmin:
Thousands of women have been harmed by side effects of Yaz, Yasmin, Ocella, and Beyaz. Several thousand Yaz and Yasmin lawsuits have been combined in Multi-District Litigation (MDL) pending in the United States District Court for the Southern District of Illinois. One of our team members, Mark Neimeyer, has been selected as co-lead counsel for these Yaz and Yasmin lawsuits.
An MDL is similar to a class action in that a large number of cases are grouped together. However, in an MDL, each individual plaintiff maintains her own claim.
For MDLs like Yaz, the process begins when users of the drug begin experiencing dangerous side effects. As these users become injured from this dangerous drug, they begin filing lawsuits across the country. Because these lawsuits each involve similar claims (defective and dangerous drug) and similar injuries (dangerous side effects including heart attack and stroke), the federal court will consolidate all of the claims in front of one judge.
Once the MDL court has been established, all new cases involving the same drug (Yaz or Yasmin) will be transferred to the MDL court. The idea is to have a small number of experienced attorneys handle the pre-trial proceedings for all MDL claimants.
Read More:
[More on Yaz Side Effect Dangers]
(c) Copyright 2011 Brett A. Emison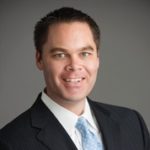 Brett Emison is currently a partner at Langdon & Emison, a firm dedicated to helping injured victims across the country from their primary office near Kansas City. Mainly focusing on catastrophic injury and death cases as well as complex mass tort and dangerous drug cases, Mr. Emison often deals with automotive defects, automobile crashes, railroad crossing accidents (train accidents), trucking accidents, dangerous and defective drugs, defective medical devices.