Based on the conclusions of a study that this space first noted on April 11, the U.S. Food and Drug Administration announced May 6 that it would strengthen warnings in regard to fetal exposure to Depakote and to other valproate products in women who take them to prevent migraines.
Essentially, "the FDA is working with the manufacturers to make changes to the drug labels" to indicate that the use of valproate drugs to treat migraines "can cause decreased IQ scores in children whose mothers took the medication during pregnancy."
Depakote, which contains divalproex sodium, is an antiepileptic. Valproate products such as Depakote are "FDA-approved drugs to treat seizures, and manic or mixed episodes associated with bipolar disorder (manic-depressive disorder), and to prevent migraine headaches," the agency wrote prior to its latest valproate news release. "They are also used off-label (for unapproved uses) for other conditions, particularly for other psychiatric conditions."
Its pharmacological track record might appear to leave little, if any, room for doubt about the legitimacy of Depakote lawsuits filed against its manufacturer, Abbott.
A study titled the "Neurodevelopmental Effects of Antiepileptic Drugs" impelled the FDA to institute labeling changes. Dr. Kimford J. Meador, Emory neurology and pediatrics professor and director of its Epilepsy Center, is the NEAD study's principal investigator. NEAD tracked patients treated at 25 centers in the U.S. and United Kingdom.
As this space reported April 11, quoting a March 19 statement that Emory's Woodruff Health Sciences Center issued, "Recently released final data from NEAD shows that at age 6, IQ is 7-10 points lower in children exposed in utero to the anti-epileptic drug valproate than those exposed to the other medications. The children exposed to valproate also did poorly on measures of verbal and memory abilities, and non-verbal and executive functions."
Interim NEAD results had already given federal regulators pause. Based on that discouraging halftime data about the apparent association between in-utero valproate exposure and cognitive impairment, the FDA alerted health care professionals in 2011 that "children born to mothers who take the anti-seizure medication valproate sodium or related products (valproic acid and divalproex sodium) during pregnancy have an increased risk of lower cognitive test scores than children exposed to other anti-seizure medications during pregnancy."
So, in 2013, the FDA escalated from an advisory to a call for stronger IQ-related warnings. Birth defects warnings were previously addressed.
"Medicines that contain valproate already have a boxed warning for fetal risk, including birth defects," reads a part of the FDA's May 6 statement about the latest ramped up warnings. "The recently published Neurodevelopmental Effects of Antiepileptic Drugs (NEAD) study found further evidence of the IQ risk, leading to today's strengthened warnings … For its other approved uses — bipolar disorder and seizures — valproate may have some value in pregnant women, but it should only be taken if other medications have not controlled the symptoms or are otherwise unacceptable. Women who can become pregnant should not use valproate unless it is essential to managing their medical condition."
Those boxed fetal-risk warnings to which the FDA referred included "the increased risk of neural tube defects and other major birth defects, such as craniofacial defects and cardiovascular malformations, in babies exposed to valproate sodium and related products (valproic acid and divalproex sodium) during pregnancy," the FDA explained in a 2009 statement advising then that the agency "will be working with the manufacturers of these products to address labeling changes."
Here's the big picture. One more arguably unreasonable increased risk has been added to Depakote's label, as if birth defects, the genesis of many Depakote lawsuits, were not enough.
Let's recap:
The FDA said that it "warned against use of valproate during pregnancy because of the risk for neural tube defects," including spina bifida, in 2009.
The incipient cognitive impact labeling has been announced in 2013.
And that brings us to certain questions.
How long have women who were pregnant or of childbearing age been taking Depakote? It was originally approved in tablet form in 1983, leaving a historical chasm unjustly devoid of adequate warnings.
How long have migraine sufferers who were pregnant, or likely to become pregnant, been taking Depakote? Migraine use of Depakote is old hat. Not only was it an anticonvulsant, but by the 1990s, no fewer than "four double-blind placebo-controlled studies have confirmed that divalproex sodium/valproate is an effective migraine treatment," according to an October 1996 literature review published in the journal Headache and written by Dr. Stephen Silberstein, as director of the Comprehensive Headache Center at Germantown Hospital in Philadelphia.
How significant are those Depakote lawsuits now? Pharmaceutical injury lawsuits protect the rights of the victims to the compensation they deserve and hold accountable the participants in such seemingly breathtaking recklessness.
# # #
Anyone who has suffered birth defects or who knows someone who has suffered birth defects that may be related to in-utero Depakote exposure may be entitled to compensation. For a free consultation with one of the Depakote attorneys at Reich & Binstock, call the law firm toll-free at 1-866-LAW-2400 or submit an electronic case evaluation form through its website, www.reichandbinstock.com.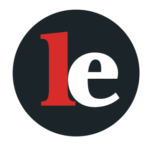 The Legal Examiner and our Affiliate Network strive to be the place you look to for news, context, and more, wherever your life intersects with the law.