The Food and Drug Administration recently required Johnson & Johnson to add new warnings to its diabetes drug, Invokana, about the risk of foot and leg amputations.
Final results from two clinical trials showed leg and foot amputations occurred about twice as often in patients with type 2 diabetes treated with Invokana(Invokana, Invokamet and Invokamet XR) , known also as canagliflozin, as those given a placebo, the FDA said in an announcement posted on its website. https://www.fda.gov/safety/medwatch/safetyinformation/safetyalertsforhumanmedicalproducts/ucm558605.htm
The warnings include a boxed warning, reserved for the most serious possible adverse events, the FDA said. Invokana is already the subject of litigation that alleges it causes severe kidney damage including diabetic ketoacidosis. Invokana belongs to a relatively new class of type 2 diabetes drugs called SGLT-2 inhibitors, which help remove excess blood sugar through urine. Others in the class include Eli Lilly and Co's (LLY.N) Jardiance and AstraZeneca Plc's (AZN.L) Farxiga.In May 2017, the U.S. Food and Drug Administration (FDA) required the makers of Invokana (canagliflozin), Invokamet and Invokamet XR to place black-box warning labels on the drugs after confirming that studies showed that patients who took them were twice as likely to need their legs or feet amputated.In two clinical trials, researchers found that, over a year, twice as many patients given canagliflozin required amputations as those who took a placebo. Most of the amputations involved a foot or a toe. But some involved entire legs or more than one amputation, according to the FDA. In adults with type 2 diabetes, Invokana, Invokamet and Invokamet XR are prescribed as a Sodium-Glucose Cotransporter-2 (SGLT2) inhibitor to be used along with diet and exercise to lower blood sugar and improve glycemic control.
In addition to the latest warnings about amputations, the drug has been linked to cardiovascular problems, heart attacks, kidney failure and ketoacidosis, a serious condition caused by the buildup of acids in the blood.To date, more than 225 lawsuits have been filed against the companies that manufactured and marketed the drug, including Janssen Pharmaceuticals, Johnson & Johnson, and Mitsubishi Tanabe Pharmaceuticals. The lawsuits allege the companies failed to warn of life-threatening risks, improperly marketed the drug, and designed a defective product that prevents the body from metabolizing excess glucose by directing it through the kidneys. If you or someone you love suffered an amputation, cardiovascular problems, ketoacidosis or other serious injuries as a result of taking Invokana, Invokamet or Invokamet XR, you may be entitled to compensation through an Invokana lawsuit. 
Please contact attorney Jamie Sheller Esq. for a free consultation 1 800 883 2299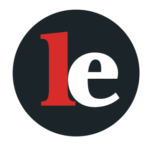 The Legal Examiner and our Affiliate Network strive to be the place you look to for news, context, and more, wherever your life intersects with the law.