The New York Times published a piece May 31 on Dr. Peter Butler's research into Januvia side effects. Inspired by the peculiar submission of dozens of reports of acute pancreatitis cropping up from 2006 to 2009 in users of the diabetes-treatment drug, the U.S. Food and Drug Administration also has been examining Butler's cadaver-tissue research.
"These findings were based on examination of a small number of pancreatic tissue specimens taken from patients after they died from unspecified causes," reads the FDA's March 14 statement that referred to the UCLA physician's human-tissue findings. "FDA has asked the researchers to provide the methodology used to collect and study these specimens and to provide the tissue samples so the Agency can further investigate potential pancreatic toxicity associated with the incretin mimetics."
Andrew Pollack's Times story referred to Butler's human-tissue observations, and it explained Butler's 2008 findings in regard to pancreatic disorders discovered in rats — research which Januvia's maker, Merck, requested.
Butler's reports of Januvia patient problems during a three-year period were sufficient propellants for regulatory entanglement, including the FDA's 2009 announcement that it would revise "the prescribing information for Januvia and Janumet to include information on reported cases of acute pancreatitis in patients using these products."
But the rat study came out as the adverse-event reports poured in, which suggested that there was empirical icing on the cake early in regard to the apparent increased risks of Januvia.
The confluence of ironies can give plaintiffs in Januvia lawsuits, who have been suffering from pancreatic disorders, a cogent foundation. Perhaps Merck either knew or should have known about the pancreatic risks and should have done more to address it, claimants might assert.
This does not look good. Although future reliability checks on Butler's work are in order, who can blame plaintiffs' counsel and their suffering clients for smelling a rat now?
# # #
The pharmaceutical injury attorneys at Reich & Binstock offer a free consultation to anyone whose pancreatic ailments may be traced to the use of Januvia. The law firm may be reached toll-free at 1-866-LAW-2400 or through the electronic case evaluation request form posted on its website, www.reichandbinstock.com.
The Times article: http://www.nytimes.com/2013/05/31/business/a-doctor-raises-questions-about-a-diabetes-drug.html?hp&_r=1&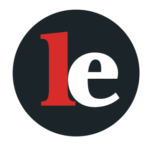 The Legal Examiner and our Affiliate Network strive to be the place you look to for news, context, and more, wherever your life intersects with the law.