Concussions and traumatic brain injury don't just affect former NFL players, they strike high school players and college players as well. A former Portland State University football player – Zach Walen – has sued the NCAA and Oregon Health and Science University for damages stemming from a concussion injury.
Walen suffered a concussion in his first season [playing] for the Portland State University Vikings.  He claims that he never received sufficient post-concussion testing and care and was cleared to resume play before his concussion had been completely resolved.  The result, as alleged, is that Walen unfortunately suffered further concussive and subconcussive hits before his brain had properly healed, leading to the serious and permanent brain injuries he suffers from today.

– Darrent Heitner at Forbes
Walen's suit follows the revelation that Michael Keck, a former Missouri State football player, was suffering from severe chronic traumatic encephalopathy (CTE) when he died at age 25.  Keck had played only two years of college football when he was knocked unconscious during practice and gave up the sport. Following the injury, Keck's personality changed – he became more combative – and he began having vision problems and severe headaches.
When Keck died at age 25 from a bacterial infection, his wife donated Keck's brain to Boston University as part of Keck's wishes. Study showed that Keck suffered from a severe form of CTE – the same brain injury condition found after All-Pro Linebacker Junior Seau's suicide.
"When you talk in terms of his age, being young, and you talk about the limited years of playing, it is one of the more severe cases," Dr. Robert Cantu, a co-founder of the CTE Center at Boston University, told the AP.  "Had he lived to 70 or 80, we would have expected this to be a Grade 4 (the most severe form) case."
CTE develops when football players suffer blows to the head.  The disease is progressive and former football players continue to deteriorate even after they've stopped playing.
NFLPA Concussion Lawsuits
More than a dozen former NFL players have filed concussion injury lawsuits against the NFLPA.  These players claim the Players Association was aware of concussion dangers for decades, but ignored and hid the risks from players.
According to the Complaints filed against the NFLPA, the players association "had unparalleled access to and knowledge of data relating to the relationship between head impacts on football players and cognitive decline.  This access to and knowledge of data [came] from the NFLPA's awareness of the growing body of scientific literature on the subject, its own medical consultants, its own requested and commissioned studies on the subject, its participation in the Retirement Board of the Bert Bell/Peter Rozelle NFL Player Retirement Plan ("Retirement Plan"), and its participation in the Mild Traumatic Brain Injury Committee (the "MTBI Committee")."
The claims brought against the NFLPA are different from those alleged against the NFL itself in other litigation.  Players with claims against the NFL are not precluded from bringing claims against the NFLPA and may participate in both cases.
All concussion lawsuits filed by former NFL players to date curiously omitted the group that was in the best position, in theory, to protect all players from the shell game pro football allegedly was playing regarding the long-term risks of head injuries.

That trend ended with the filing of a new lawsuit in a Missouri federal court.

– NFLPA finally sued for concussions [Mike Florio at NBC Sports]
Florio, writing for NBC Sports, went on to note that "ammunition for attacking the NFLPA has existed from the moment the notion of suing over concussions first gained traction….  Indeed, NFLPA executive director DeMaurice Smith admitted during testimony to Congress in 2009 that the union had a role in alleged resistance to efforts of doctors and others to wake football up to the perils of head injuries."
"Sadly, the players association knew for years about the medical science behind the dangers of the game, and in spite of their promises to do what was in the best interest of their members, they joined the league in hiding those dangers from everyone.  These former pro players should be proud of themselves for stepping up, because they're standing up and saying that they would have behaved differently if the players association hadn't been complicit with the league in hiding their full knowledge from them. If this action through the court system would have been available to me when I was just out of the league, I would have been alongside them as part of the lawsuit."

– Jim Kearney, starting safety for the Super Bowl IV Champion Kansas City Chiefs
The NFLPA concussion lawsuits also name NFLPA executive director, DeMaurice Smith, who told Congress under oath that "for far too long, our former players were left adrift [and] we were complicit in the lack of leadership…."
"We believe that the most important resource in the NFL is the players, and the most essential part of the player's body is the brain.  Considering the millions of dollars received as dues from NFLPA members, the NFLPA did not do enough to protect its members from traumatic brain injury."

– Kevin Regan, an attorney for the former NFL players
Additional players are continuing to sign up to join this litigation.  Additional information, copies of pleadings, answers to frequently asked questions, and contact information for the attorneys fighting for these players can be found at www.nflinjurylawsuits.com.
Read More:
© Copyright 2014 Brett A. Emison
Follow @BrettEmison on Twitter.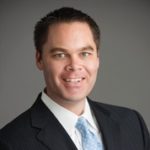 Brett Emison is currently a partner at Langdon & Emison, a firm dedicated to helping injured victims across the country from their primary office near Kansas City. Mainly focusing on catastrophic injury and death cases as well as complex mass tort and dangerous drug cases, Mr. Emison often deals with automotive defects, automobile crashes, railroad crossing accidents (train accidents), trucking accidents, dangerous and defective drugs, defective medical devices.