While not necessarily a new practice, fracking has certainly garnered its fair share of headlines—due in part to both an increase in its implementation as well as the level of aggressiveness in which it is used. Even with such a high level of buzz worthiness, you might still ask "what is fracking?" Put simply, it's the injection of highly pressurized water into a well in order to release either more oil or natural gas from shale deposits underground. The problem is, it's really not that simple.

One side effect of fracking, and the one that is quite controversial in certain areas of the country where fracking occurs, is that it is believed to be the source of increased seismic activity. In other words, areas of the country like Texas, Oklahoma and Colorado—rarely known for earthquakes prior to the introduction of fracking—are now experiencing a record number of tremors. Activists against the practice claim that it all makes sense; inject a high-pressure solution of water, sand and emulsifiers into a brittle, laminated, fracturable layer of earth (shale) and things can get slippery—literally you can have huge sections of earth "sliding" into a new position, otherwise known as an earthquake.

Now for the lesser known result that's a much bigger risk to the population—the contamination of groundwater. To understand this threat, let's revisit what we know about fracking; it's the injection of a high-pressure slurry of water, particulates and chemicals deep into the earth. And it is this cocktail of contaminants that's making its way into drinking water, according to a peer-reviewed study recently published in Environmental Science and Technology.

The catalyst for this study started eight years ago in Pavillion, Wyoming. Residents of this community atop one of the state's numerous natural gas basins first noticed an odd taste and smell to their drinking water. The Environmental Protection Agency (EPA) came in and determined that the local water contained toxic chemicals, yet they dropped the matter without publishing a final report as to the source. It was only through the perseverance of the former EPA scientist behind the initial testing that comprehensive results were recently made public.

In Pennsylvania, where the U.S. oil and gas industry got its start in the 19th century, the EPA was also called in to evaluate the risks of fracking to private water supplies. While the results actually cited 271 cases of contaminated water, recent information points to the possibility that records mismanagement might have prevented up to 1,275 complaints not even being considered in the report. Murky testing data aside, it's obvious that The Keystone State has water issues.

So what is the solution to all these problems with fracking? Many point to a need for better regulation. Already, 21 states have local bans on the practice. Yet, states where oil is big business, like Texas and Oklahoma, have recently "banned" fracking bans—further demonstrating the political quagmire this subject poses.

While the perpetrator and prevalence of water contamination is hotly contested, there should be no question that individuals are experiencing a degradation in the quality of their well water. Communities that could be adversely affected by fracking should know the facts, plain and simple. Ultimately, it should come down to a question of personal safety and quality of life for those living in these areas.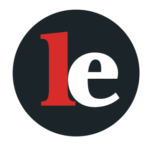 The Legal Examiner and our Affiliate Network strive to be the place you look to for news, context, and more, wherever your life intersects with the law.