In a recent post, we touched on a few of the many threats to public health and safety posed by the practice of fracking. This week I wanted to continue the discussion and focus on how fracking is potentially causing a significant level of air pollution—to the point that it's affecting not only the communities in which fracking occurs, but also populations that are hundreds of miles away from the source.
In 2014, the environmental group Natural Resources Defense Council (NRDC) released a study that claims individuals who live near oil and gas drilling wells—roughly one in four Americans—are routinely exposed to fracking byproducts such as benzene and formaldehyde at high enough levels to potentially cause respiratory problems, birth defects, and even blood and nervous system disorders. "The health risks from fracking are not limited to what's in our drinking water—oil and gas operations are also poisoning the air we breathe," said senior scientist Miriam Rotkin-Ellman of the NRDC. The organization's 12-page study, Fracking Fumes: Air Pollution from Hydraulic Fracturing Threatens Public Health and Communities, outlines an emerging pattern in the science that points to unsafe levels of air pollution near fracking sites around the country.
Similar ongoing studies describe numerous threats to local populations—ranging from irritations of the eyes, nose, mouth, and throat to immune system-related diseases such as leukemia and Non-Hodgkin lymphoma. Yet, even with such evidence building, it was only as recent as 2012 that the Environmental Protection Agency issued any restrictions whatsoever on fracking. According to EPA press secretary Liz Purchia, oil and gas companies that utilize the process of fracking are now required to capture toxic and climate-altering gases from all wells, storage sites and pipelines. While a welcomed form of oversight, there seems to be more concern over the release of methane gas, a major contributor to the greenhouse effect, than about the release of cancer-causing gases such as benzene and hexane—two other gas byproducts of the process in addition to methane release.
Of course, this is not to discount the release of methane. In fact, new Harvard University research based on satellite measurements states that U.S. emissions of the gas have increased by more than 30 percent over the past decade—potentially linked to the exponential rise in fracking (an increase of nine times) during the same period.
What all these studies, theories and data go to show is that the current fallout and future risks of fracking are not completely understood. As a society, we need to weigh the benefits of this process in regards to an energy source against the risks it poses both to our population's health and our planet's future. As individuals, we need to consider the plight of those affected by fracking as well as what, if any, is an acceptable price for them to pay.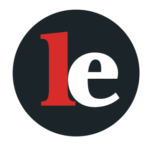 The Legal Examiner and our Affiliate Network strive to be the place you look to for news, context, and more, wherever your life intersects with the law.