Amid a debate about the existence of an association between certain antidepressants and birth defects, researchers based in Switzerland and in France are exploring the extent to which a baby, while developing in the womb and while being breast fed, is affected by the mother's treatment with selective serotonin reuptake inhibitor antidepressants.
Reported to the U.S. National Institutes of Health in February, the study will track an estimated 500 enrollees who plan to deliver at one of five participating maternities. Two are based in France; three in Switzerland.
Pregnant and nursing mothers taking and not taking "selective serotonin reuptake inhibitors (SSRI) and selective serotonin and noradrenaline reuptake inhibitors (SNRI)" are participating in the study, which began in August 2012, according to an NIH summary of the clinical trial. Primary data will be available in August 2015, and the study will be completed in May 2018.
These types of antidepressants, according to the study's authors, "are the most frequently prescribed antidepressant drugs during pregnancy and the post-partum period." The mothers in the clinical trial are taking one of the following antidepressants: Zoloft, Paxil, Prozac, Luvox, Celexa, Lexapro, Effexor and Cymbalta.
The U.S. Food and Drug Administration on July 19, 2006, issued a public health advisory that pertained to a study published Feb. 9, 2006, in The New England Journal of Medicine. The study, according to the advisory, "suggests there may be additional, though rare, risks of SSRI medications during pregnancy. This study focused on newborn babies with persistent pulmonary hypertension (PPHN), which is a serious and life-threatening lung condition that occurs soon after birth of the newborn. Babies with PPHN have high pressure in their lung blood vessels and are not able to get enough oxygen into their bloodstream. … In this study PPHN was six times more common in babies whose mothers took an SSRI antidepressant after the 20th week of the pregnancy compared to babies whose mothers did not take an antidepressant."
But, alluding to "conflicting findings" from subsequent studies, an FDA statement dubbed selective serotonin reuptake inhibitor side effects "unclear," explaining that the "FDA will update the SSRI drug labels to reflect the new data and the conflicting results." Some of that "new data" will come from Europe.
In the meantime, although the FDA remains neutral, mothers whose children were born with PPHN see the association with their SSRI use with crystal clarity; they see the outcome in their children every day. They know now which scientific studies were on target. Juries also have been known to get the picture.
The French and Swiss clinical trial is an attempt to observe how the drug "in breast milk secretion" acts in the body, in part, by taking "5ml blood, 10ml fore-milk and 10ml hind-milk … from the mother during the same feed at week 1 and week 4-6 postpartum" and by determining "drug concentrations." Researchers hope they will "derive the exposure to the breast-fed child."
Then, they "will examine the neurodevelopmental outcome of a sub-set of infants subjected to SSRI/SNRI in utero and/or during breastfeeding at birth, 6, 18 and 36 months, and compared to that of a control population of infants not subjected to this treatment."
Ultimately, according to an overview, "the proposed strategy will offer new information regarding the expected level of drug exposure associated with each or with a combination of risk factors" associated with the use of these antidepressants.
The pharmaceutical injury attorneys at Reich & Binstock have extensive experience in handling these types of cases. Indeed they are counsel in ongoing Zoloft lawsuits. Anyone who believes her or his child's PPHN diagnosis is associated with the use of Zoloft, or of any other SSRI, may contact the law firm toll-free at 1-866-LAW-2400 for a free attorney consultation. Visit www.reichandbinstock.com.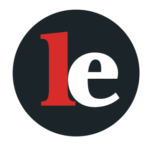 The Legal Examiner and our Affiliate Network strive to be the place you look to for news, context, and more, wherever your life intersects with the law.