Over two years ago, the FDA pushed back the deadline for e-cigarette manufacturers to meet federal guidelines.  The guidelines issued for 2022 were created to benefit public health and to force e-cigarette manufacturers to reduce nicotine levels to create nonaddictive products.  While we wait for this change in policy, the correlation between minors and nicotine use is on the rise.  By mid-august of 2018, JUUL Labs controlled over 70% of the e-cigarette market and many of its consumers are reportedly underage.  According to a study done by Truth Initiative, almost 50 percent of 15- to 17-year-olds who used JUUL in the past 30 days used the device 10 or more days in the past month.
As the numbers continue to climb, consumers are still in the dark about the long-term effects of e-cigarettes.  However, we're currently aware of some risks:
Bronchiolitis obliterans, or popcorn lung,
addiction and impulsivity,
mood disorders,
wheezing,
dry cough,
unexplained exhaustion,
and shortness of breath, especially during physical activity.
While some of these risks are subject to the exposure of nicotine, JUUL is more likely to cause a sharp increase in symptoms in younger users because of its appearance and concealed odor.  Aside from these symptoms, there have been reported incidents of e-cigarette/JUUL devices exploding and causing injury.  The explosions/fires originate from the battery and have been reported to occur while charging, and during use.
Investigations continued from last year with a focus on JUUL Lab's marketing tactics.  Suspicions had risen regarding the manufacturer targeting a younger audience, and according to the New York Times, measures were taken on social media.  Instagram, Facebook, and Amazon all limited their advertisement for the product per JUUL Lab's request, but the intended result failed.
However, CNBC published an article detailing the FDA's surprise inspection of JUUL's headquarters last fall and highlighted the accusations that were brought against the manufacturer.  The FDA has ordered JUUL to correct their advertising after concluding they've been illegally promoting their product.  This e-cigarette manufacturing giant may be forced to change its ways, but the effects JUUL products have had on minors may be irreversible.
These potentially dangerous products have been falsely advertised and may continue to cause harm.  If you seek legal representation in the hopes to be compensated for any injury caused by JUUL Lab products, the attorneys at Sweeney Merrigan Law will work tirelessly to defend you.  Contact our team of Boston defective drug lawyers today for a free consultation.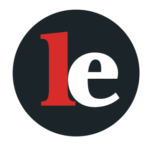 The Legal Examiner and our Affiliate Network strive to be the place you look to for news, context, and more, wherever your life intersects with the law.