Sheathed in the U.S. Food and Drug Administration's restricted-distribution program, another generic isotretinoin prescription drug in March entered the U.S. market. If thousands of patients had known of increased risks associated with the use of isotretinoin, which had been contained in a brand-name drug, then they might have averted serious adverse events. Those complications include birth defects, psychiatric disorders and inflammatory bowel disease.
Dr. Reddy's Laboratories announced March 29 that it had introduced in the U.S. market Zenatane (isotretinoin capsules), which the India-based pharmaceutical company described as "a therapeutically equivalent generic version of Accutane," an acne fighter.
As an isotretinoin drug, Zenatane must be marketed through the FDA's risk management program, which permits only registered prescribers, pharmacists, wholesalers and patients to have anything to do with the drug. Registered participants in the program essentially avow an understanding of the drug's serious risks.
The FDA approved Accutane in 1982 for the "treatment of severe, recalcitrant nodular acne that is unresponsive to conventional therapy, including antibiotics." Accutane's manufacturer, Hoffmann-La Roche, withdrew the medication from the domestic market in 2009. Generic competition was a part of the equation and Accutane lawsuits played a role, according to the pharmaceutical corporation's annual Finance Report recapping 2012.
Hoffmann-La Roche brass stated that the 2009 Accutane withdrawal decision was made "following a re-evaluation of its portfolio of medicines that are now available from generic manufacturers, rapidly declining brand sales in the U.S. and high costs from personal-injury lawsuits that it continues to defend vigorously."
As the corporation further reported, "The litigation alleges that Accutane caused certain serious conditions, including, but not limited to, inflammatory bowel disease, birth defects and psychiatric disorders. As of 31 December 2012 HLR was defending approximately 7,830 actions involving approximately 7,920 plaintiffs brought in various federal and state courts throughout the United States for personal injuries allegedly resulting from their use of Accutane. Most of the actions allege IBD as a result of Accutane use."
Accutane and Zenatane have the same embryopathic warning: "Birth defects which have been documented following [Zenatane or Accutane] exposure include abnormalities of the face, eyes, ears, skull, central nervous system, cardiovascular system, and thymus and parathyroid glands. Cases of IQ scores less than 85 with or without other abnormalities have been reported. There is an increased risk of spontaneous abortion, and premature births have been reported." Accutane's FDA-approved 2001 medication guide carried these birth defects and cognitive effects warnings.
In July 2005, the FDA issued an Accutane safety alert which explained, "FDA continues to assess reports of suicide or suicide attempts associated with the use of isotretinoin." The medication guide included, "Accutane may cause depression, psychosis and, rarely, suicidal ideation, suicide attempts, suicide, and aggressive and/or violent behaviors."
A relationship between Accutane use and inflammatory bowel disease, which incorporates Crohn's disease and ulcerative colitis, was discovered in 2006. Accordingly, and predating one recent study to the contrary, Accutane's medication guide also has encompassed IBD in recent years: "Accutane has been associated with inflammatory bowel disease (including regional ileitis) in patients without a prior history of intestinal disorders."
Victims of Accutane-related complications need skilled legal representation to help them to obtain the compensation that they deserve.
The experienced pharmaceutical injury attorneys at Reich & Binstock want to help. For a free attorney consultation, one may call the law firm, which operates in every state, toll-free at 1-866-LAW-2400 or visit www.reichandbinstock.com to submit an electronic request for a free-of-charge case evaluation.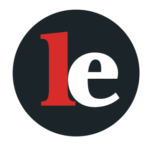 The Legal Examiner and our Affiliate Network strive to be the place you look to for news, context, and more, wherever your life intersects with the law.