Nearly a year after the U.S. Food and Drug Administration announced that Fresenius Medical Care North America would recall its dialysis concentrate, following disclosure of the chemical's cardiopulmonary risk, the corporation received an FDA warning that pertained to another medical device.
For Fresenius, a bright spot between these developments has been the release of the corporation's 2012 earnings report.
Fresenius, which has provided dialysis treatment to more than a quarter-million patients worldwide, issued a statement March 14 that confirmed its receipt of an FDA warning for a lapse in meeting federal design requirements on some of its dialysis machines.
Fresenius CEO Rice Powell said in the statement that the corporation "is committed to working with the FDA to resolve the concerns stated in the [l]etter," which documented "that the organization did not conduct adequate design verification studies of its electron beam (E-beam) sterilized polysulfone dialyzers manufactured at its facility located in Ogden, [Utah], and that the process for design validation of these dialyzers has been incomplete." FDA correspondence did not impose a recall of the design, which the administration approved in 2000.
"Design verification methods are used to establish conformance of each design to its own specifications," according to FDA guidance for the makers of medical devices. "Design validation means establishing by objective evidence that device specifications conform with user needs and intended use(s)."
A year ago, Fresenius had a different sort of regulatory rendezvous in Washington, one that dealt with a source of pharmaceutical injury litigation. The FDA announced in March 2012 that Fresenius would initiate a Class I recall of its Naturalyte and GranuFlo Dry Acid Concentrate, a mixture that the FDA considered a "medical device" which had been used "in the treatment of acute and chronic renal failure during hemodialysis." The concentrate had been manufactured and distributed since January 2008.
In its recall announcement, the FDA stated that the device manufacturer was "cautioning clinicians" that "[i]nappropriate prescription of these products can lead to a high serum bicarbonate level in patients undergoing hemodialysis," which may trigger risk factors culminating in "cardiopulmonary arrest."
Fresenius exercised such caution several months after the corporation's medical staff disseminated crucial information in regard to the mixture's cardiopulmonary arrest risk. Fresenius medical personnel circulated a memorandum dated Nov. 4, 2011, that advised medical directors and attending physicians to make individualized adjustments to the treatment regimen of Naturalyte and GranuFlo patients. The purpose of the change was to avert an increased risk of "[cardiopulmonary arrest] and sudden cardiac death in the dialysis facility." The memorandum referred to a case-control study that examined the risk factors of 941 dialysis patients in 667 facilities who in 2010 had suffered cardiopulmonary arrest during their treatment.
The lag between knowing the problem and doing something about it was no small matter; for, the FDA reserves its Class I designation for "the most serious type of recall," those involving "situations in which there is a reasonable probability that use of these products will cause serious adverse health consequences or death." In this case, the "situation" was the number of patients who had suffered cardiopulmonary arrest during their treatment. GranuFlo lawsuits have been filed.
The company is doing well financially though. Fresenius posted record sales and earnings for the entire corporate group in 2012, according to a Feb. 26 release. For Fresenius Medical Care alone, net revenue in 2012 rose 10 percent from that of 2011 to $13.8 billion. Accordingly, net income last year increased 11 percent to roughly $1.19 billion.
The latter nugget brings us to the right to just compensation for those who have suffered cardiopulmonary injury associated with GranuFlo.
The law firm of Reich & Binstock, which operates in every state, has attorneys experienced in handling complex medical device litigation, and they offer free consultations to GranuFlo victims or, if necessary, to their next-of-kin. In addition to calling the law firm toll-free at 1-866-LAW-2400, Reich & Binstock's Case Evaluation Form posted at www.reichandbinstock.com is a simple, convenient and free-of-charge way to get an attorney to look into a situation and to explain the legal options.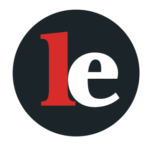 The Legal Examiner and our Affiliate Network strive to be the place you look to for news, context, and more, wherever your life intersects with the law.