It was not far into the New Year when Ethicon, Inc.—a Johnson & Johnson subsidiary—was named in a hernia mesh lawsuit filed in Idaho by a plaintiff who claims to have suffered from chronic pain and prolonged abdominal weakness for seven years after an incisional hernia repair. Gerald Payne's issues lingered for years after the surgery, His problems culminating in 2017 to the point that he had the mesh removed—but only after finding out that the material had migrated into his intestinal area and caused a bowel obstruction.
While Ethicon Physiomesh was pulled worldwide from the market in May of 2016, issues with the surgical product have continued to surface—and J&J is not the only medical device manufacturer to deal with such problems. At the end of 2017, a couple from Jefferson Parish, Louisiana filed a lawsuit against C.R. Bard, Inc. (along with its subsidiary Davol, Inc.) with claims against one of their hernia mesh products. Stating that it all started with an incisional hernia repair in 2006, Randy Roberts has dealt with multiple attempts at corrective surgery, severe infections and the development of an abdominal wall abscess.
Dr. Robert Bendavid knows such sad stories all too well. A leading hernia surgeon that works at the world's only hospital dedicated to such corrective procedures—the Shouldice Hernia Hospital in Ontario, Canada—he has performed thousands of hernia repairs without using any mesh appliance. Additionally, Bendavid is a past president and founding member of the American Hernia Society, a professional organization that offers education for patients and resources for surgeons. Dr. Bendavid points out that many studies put the post-hernia surgery complication rate at 12 percent with others believing it to be closer to 20 percent. Either rate is "unacceptably high," according to the surgeon. The doctor summed up his views recently in the New Zealand Medical Journal, stating, "If the various meshes were as safe as the industry claims them to be, why are there hundreds of thousands of patients involved in class actions resulting in billions of dollars in fines?"
Opinions such as Dr. Bendavid's are shared by many. The lawsuit filed recently on the behalf of Gerald Payne alleges that, not only did Johnson & Johnson know about the shortcomings of Ethicon's Physiomesh, they've known for years. The filing specifically states that, "Despite being aware of the numerous defects and unreasonable risks in the Product, Defendant manufactured, marketed, and distributed the Product with the intent they would be implanted in patients. Defendant was aware that implanting the Product in patients was likely to cause injury and harm to the patients into whom the Product was implanted." Additionally, researchers have compared Physiomesh to other hernia repair products and found that it resulted in more hernia recurrences and a significantly higher pain rate.
Just over a year ago, I wrote about the possibility of a building number of cases being consolidated into Multidistrict Litigation (MDL). Now there are close to 500 hernia mesh lawsuits pending in the Northern District of Georgia with the possibility of far more, as over 330,000 Physiomesh devices have been sold worldwide with close to half in the United States. I also touched on a similar product from Atrium known as the C-Qur hernia mesh implant, which is now the subject of MDL in the U.S. District Court, District of New Hampshire—where the court just issued its Case Management Order on January 13th. Additionally, there are cases due to come before Superior Court Presiding Justice Alice Gibney in Rhode Island state court concerning a number of hernia mesh products manufactured by Davol and C.R. Bard, as well as more cases against Ethicon involving some of its other hernia mesh products such as the Proceed and Prolene Hernia System (PHS) meshes—which have begun to be filed in New Jersey state court.
With any of these products, the potential for complications that could require additional surgeries or result in internal injuries is just far too great of a risk. For those with such devices already implanted, know that you might not be aware of conditions such as mesh migration, bowel perforation or tissue damage until it's too late. Ultimately, you might want to consult with an experienced attorney to fully understand your options moving forward.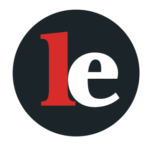 The Legal Examiner and our Affiliate Network strive to be the place you look to for news, context, and more, wherever your life intersects with the law.