Hernia mesh repair device failures are under scrutiny in the United States and worldwide as complications associated with their implantation continue to emerge. Used predominantly by doctors to patch abdominal and groin hernias, many of the surgical meshes are now known to shrink, migrate throughout the body, adversely come into contact with the bowel or other organs—or simply deteriorate to the point of falling apart.
Regardless of numerous patients complaining of ongoing side effects, the hernia repair device market continues to grow. It is projected to be a nearly $10 billion global industry by 2025, as hernia repair is among the most common surgeries with over 1 million repair procedures performed annually in the U.S. It is no wonder that thousands of hernia mesh lawsuits currently await decision in both state and federal courts.
Currently, the majority of surgeries that are repaired with some form of hernia mesh fall can be categorized as one of several types of hernia: inguinal (groin), ventral (abdominal wall) or incisional (past surgical site). Such common repairs shouldn't pose too many post-operative issues, yet many studies put the complication rate at 12 percent or higher. Dr. Robert Bendavid, a founding member and past president of the American Hernia Society—a professional organization that offers education and resources to surgeons, claims that such a rate is unacceptably high. "If the various meshes were as safe as the industry claims them to be, why are there hundreds of thousands of patients involved in class actions resulting in billions of dollars in fines?", he recently asked in an article published in the New Zealand Medical Journal.
Painful, lifelong complications from hernia surgeries gone wrong can haunt patients for years—oftentimes suffering as medical professionals are unable to diagnose the cause of their problems. For anyone who has had a hernia mesh implanted in order to repair a hernia, the following symptoms could indicate a mesh failure, migration or rejection:
Difficulty passing stool or urinating
Pain, discomfort or swelling in the abdomen or groin
Excessive pain, heat, bruising near surgical site
High fever, nausea or vomiting
A noticeable lump near or around original hernia site
If you're experiencing any of the above symptoms or you've had a hernia repair surgery and not sure whether a mesh device was used, you might want to consult with an attorney who is experienced in medical device failures. They can not only help you determine your best course of action in a legal sense, but also help educate you as to the risks, the dangers, and the potential solutions for the implantation of such failure-prone devices.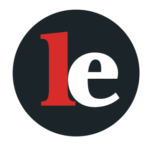 The Legal Examiner and our Affiliate Network strive to be the place you look to for news, context, and more, wherever your life intersects with the law.