The United States is the most dangerous country in the developed world to give birth, yet the prevalence of birth-related medical complications is being kept under wraps. The federal government does not require hospitals to publicize their childbirth complication rates, which makes it easier for them to blame poor outcomes on the mothers or infants themselves.
According to the Center for Disease Control (CDC), black mothers die at rates three to four times higher than white mothers in the United States. From 2011-2013, black women had a maternal mortality risk of 44 deaths per 100,000 live births. In comparison, white women had only 13 deaths per 100,000 live births. Even well-off, college-educated black mothers suffer from more complications and die at higher rates than white women who never graduated high school.
Institutional racism is a critical contributing factor here. An NPR study released in October 2017 revealed that one in three black women have felt discriminated against by a healthcare professional, and that over one in five black people have avoided medical care in fear of being discriminated against. Infants are impacted by these disparities too: black babies born in the U.S. are twice more likely to die before turning one than white babies.
While Massachusetts is known for its high-quality healthcare, it is not immune to this dangerous disparity. In fact, the infant mortality rate for black babies in Massachusetts was three times higher than that of white babies in 2016, according to a report released by the Massachusetts Department of Public Health.
It is never okay for a doctor to dismiss a pregnant woman's health concerns, and it is unacceptable for medical facilities to keep the public in the dark about their birth-related complication rates. Increased transparency may be necessary to close the healthcare quality gap between white and black women and identify which medical facilities are failing to provide up-to-par medical care.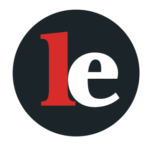 The Legal Examiner and our Affiliate Network strive to be the place you look to for news, context, and more, wherever your life intersects with the law.