As we head into winter, holiday travels, and flu season, it's a good time to think about a serious, but little-talked about health risk: Bacterial Meningitis. This is a serious disease that causes inflammation of the membranes surrounding the brain and spinal cord.
In general, the symptoms of bacterial meningitis are very similar to symptoms of the flu, and include the sudden onset of a fever, headache, and a stiff neck. Additional symptoms to be alert to are nausea, vomiting, sensitivity to light, and an altered mental status. Of course, these symptoms vary from person-to-person and may be hard to observe depending on the age of the person.
Symptoms in an Infant and Young Children: Infants are at higher risk of severe infection. Given the difficulty of observing the typical signs of meningitis in infants, parents should be alert to an infant that may seem slow or inactive, irritable, vomiting, or feeding poorly.
Symptoms in College Students: College students, particularly those living in dormitories where there is increased chance of exposure to bacteria, are at a slightly elevated risk for bacterial meningitis. In addition to the general symptoms, young adults may experience irritability, confusion, and increased drowsiness that can advance to coma and even death. In severe cases, paralysis and seizures are indicative of bacterial meningitis.
Symptoms in Adults: Similar to college students, adults with bacterial meningitis might experience confusion, stupor, seizures, a fever, and a stiff neck—where lowering the chin to the chest causes pain or may be impossible.
Symptoms in Elderly: While meningitis more frequently effects infants and young children, anyone with a compromised immune systems has an elevated risk of contracting the disease. Elderly people share the same symptoms as the rest of the adult population, although they may be harder to discern: confusion, stupor, seizures, fever, and a stiff neck.
Individuals who experience these symptoms should seek the treatment of a physician immediately, as bacterial meningitis is a disease that can advance rapidly. The doctor may use reflex tests, blood tests, CT scans, or a spinal tap to reach a diagnosis. Following diagnosis, the treatment for bacterial meningitis is through the use of antibiotics. Depending on the symptoms present, a physician may also provide treatment for brain swelling, shock, convulsions or dehydration. Those receiving prompt and proper treatment can generally expect a good recovery. Bacterial meningitis can, however, lead to brain damage, life-long seizures, and neurological problems such as paralysis and hearing loss.
Unfortunately, the risks of severe long-term effects are sometimes linked to physician error. Because the early symptoms of bacterial meningitis mirror symptoms of less serious issues such as the flu, migraines, or muscle fatigue, physicians may overlook the proper diagnosis. Clear communication of symptoms, followed by blood tests and spinal taps can mitigate this risk.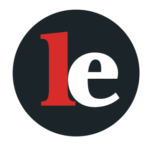 The Legal Examiner and our Affiliate Network strive to be the place you look to for news, context, and more, wherever your life intersects with the law.