How much is that new hip going to cost you? The answer, according to a recent Journal of the American Medical Association Study, is that no one knows.
Researchers called more than 100 hospitals and asked for prices for a hip replacement for a 62-year-old woman. Only 45 percent of the top-ranked hospitals – and only 10 percent of non-top ranked hospitals – were able to quote a price. And the price was ridiculous: from $11,000 to $125,000.
In a commentary published along with the study, two medical ethicists wrote:
"Without quality data to accompany price data, physicians, consumers, and other health care decision makers have no idea if a lower price represents shoddy quality or if it constitutes good value. And, since patients are reluctant to cut corners when it comes to their health and the health of their family members, they are liable to falsely assume — as they do in other markets — that higher prices correlate with higher quality."
Given recent events like the thousands of lawsuits filed against Johnson and Johnson subsidiary DePuy, the real price might be much higher: infections or metal in your bloodstream that causes cancer.
Federal prosecutors and the civil division of the U.S. Justice Department are investigating Johnson & Johnson over the company's defective DePuy ASR metal-on-metal hip implants. The DePuy ASR hip implant is one of several metal-on-metal hip replacement systems that have come under heavy scrutiny after the devices failed prematurely – many failed after only a year or two – and can release toxic metal fragments into the body. Johnson & Johnson is already facing more than 10,000 lawsuits filed by patients who had the defective devices implanted in their body.
A Johnson & Johnson filing with the Securities and Exchange Commission (SEC) confirmed that the government has asked for additional documents from J&J's DePuy Synthes division and related subsidiaries.
A New England Journal of Medicine study has found that metal-on-metal artificial hips – like the DePuy ASR – failed 3 times the rate of other hip implants. Internal company emails show that Johnson & Johnson's DePuy division knew of the problems with the ASR artificial hip at least by 2009. In an August 2009 email, a DePuy vice-president wrote that the FDA refused to approve the ASR because of a "significant" number of premature failures. Despite the known problems,Johnson & Johnson hid reports of the ASR excessive failure rate and DePuy paid more than $80 million to doctors across the country to promote, research, and consult on DePuy's defective hips. Johnson & Johnson ultimately recalled the ASR in 2010 – a year in which Johnson & Johnson had 11 product recalls in just 11 months.
Earlier this month, a jury in the first DePuy ASR hip implant case to go to trial awarded the victim more than $8 million after finding the metal-on-metal hip implant to be defective. The second of nearly 11,000 lawsuits filed has already begun trial.
[More on Defective Hips]
© Copyright 2013 Brett A. Emison
Follow @BrettEmison on Twitter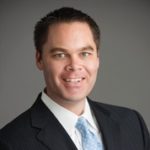 Brett Emison is currently a partner at Langdon & Emison, a firm dedicated to helping injured victims across the country from their primary office near Kansas City. Mainly focusing on catastrophic injury and death cases as well as complex mass tort and dangerous drug cases, Mr. Emison often deals with automotive defects, automobile crashes, railroad crossing accidents (train accidents), trucking accidents, dangerous and defective drugs, defective medical devices.