Ok. This is slightly way off topic. But it's Friday and it's been a long week and this caught my eye and I do the writing. Have you heard about Paul Hellyer? He is the former Canadian defense minister who testified earlier this month at the Citizen Hearing on Disclosure that aliens – the E.T. kind, not the immigration kind – are living among us. Hellyer claimed at least two E.T.s are working with the U.S. Government.
The video of Hellyer's testimony has gone viral with more than 1.2 million views as of the time this post was published.
Some highlights from Mr. Hellyer's testimony:
"… I accepted the invitation of Victor Viggiani and his cohort Mike Byrd, to speak at a symposium at the University of Toronto and I said, 'UFO's are as real as the airplanes flying overhead." That gave me the dubious distinction of being the first cabinet member of government rank in the G8 group of countries to say so unequivocally."
"… we spend a lot of time talking about the 6 year old cadavers, and I was glad to hear… that there are live E.T.s on earth at this present time, and at least two of them working with United States Government."
"At least four species" of alien have been visiting earth for "thousands of years".
Some of the E.T.s arrived from the "Zeta Reticuli, the Pleiades, Orion, Andromeda, and Altair star systems" and "may have different agendas."
Now, Mr. Hellyer does not appear to have had first-hand encounters with any of these groups of extra-terrestrials, though he claims to have spoken with a number of sources and "confirmed the contents" of his sources.
There you have it. Happy Friday.
Read More:
© Copyright 2013 Brett A. Emison
Follow @BrettEmison on Twitter.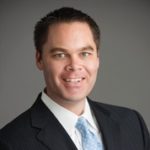 Brett Emison is currently a partner at Langdon & Emison, a firm dedicated to helping injured victims across the country from their primary office near Kansas City. Mainly focusing on catastrophic injury and death cases as well as complex mass tort and dangerous drug cases, Mr. Emison often deals with automotive defects, automobile crashes, railroad crossing accidents (train accidents), trucking accidents, dangerous and defective drugs, defective medical devices.