IKEA announced yesterday a recall of nearly 30 million chests and dressers that can easily tip over onto children and result in serious injury or even death.
The retail giant confirmed that at least 3 children had been killed by IKEA furniture after tipping and falling onto the children.
It's not just IKEA's furniture.  On average, a child is sent to the emergency room every 24 minutes and a child dies every two weeks due to injuries caused by tipping or falling furniture/televisions.
Children see something they're trying to get.  They start to climb.  The unit falls over.

The furniture is inherently more unstable than it needs to be.  The industry can do far better in making much more stable products, and I'm challenging them to do that.

– Elliot Kay, Chairman of the Consumer Product Safety Commission
Many parents simply do not understand the risks associated with this type of furniture.  Dressers and chests appear to be stable, sturdy pieces of furniture.  When drawers are extended, however, the units can become unstable and tip.
Though IKEA issued a warning last year about the tipping danger, critics say the warning was simply not enough.  The critics are right.  A manufacturer has a duty to provide a reasonably safe product.  A warning simply will not make a defective product safe.
In engineering, there is a hierarchy of design safety:  First, an engineer must identify potential hazards in the product (like tipping furniture).  The first goal is to design the hazard or danger out of the product.  In this case, that would be to design/manufacture the dresser so that it has a very low center of gravity or additional weight in the rear of the furniture to ensure that it would not be able to tip forward even when a child attempts to climb onto the furniture.
If the design engineer cannot design out the danger, then a guard should be incorporated into the product.  Here, an anchor or wall-tether would prevent the furniture from tipping forward onto a child.
It is only when the danger is inherent in the product and cannot be guarded against that a warning would suffice.  Here, there were a number of steps that IKEA could have taken to provide substantial production beyond a simple warning letter.
Parents who own any version of the IKEA Malm dresser should contact IKEA to obtain free anchoring hardware (IKEA will even send a technician to install the hardware) or return the furniture to IKEA for a full refund.
Parents should also be aware of any dressers, chests, or televisions and check to make sure the furniture is secured so that it cannot tip or fall into a child.
Read More:
© Copyright 2016 Brett A. Emison
Follow @BrettEmison on Twitter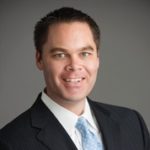 Brett Emison is currently a partner at Langdon & Emison, a firm dedicated to helping injured victims across the country from their primary office near Kansas City. Mainly focusing on catastrophic injury and death cases as well as complex mass tort and dangerous drug cases, Mr. Emison often deals with automotive defects, automobile crashes, railroad crossing accidents (train accidents), trucking accidents, dangerous and defective drugs, defective medical devices.