Sheller, P.C. is investigating injury lawsuits on behalf of patients who have sustained injuries as a result of a defective inferior vena cava (IVC) filter.  An IVC filter is a small medical device that is implanted deep inside the body to capture blood clots before they enter the lungs and cause a pulmonary embolism. Unfortunately, when temporary filters are not removed, patients have a higher risk of life-threatening complications like lower-limb blood clots, filter fracture, migration, and perforation of internal organs.
DEFECTIVE IVC FILTERSIVC filters are used when patients cannot be treated with other methods such as blood thinners. Until recent years, IVC filters were not always permanent. In fact, in an effort to reduce the risk of serious complications associated with the device, some patients will have the IVC filter removed once the risk of the blood clot traveling to the heart or lungs is gone.  IVC filters such as the Bard Recovery filter, Bard G2 filter, Bard G2 Express filter, and the Cook Medical Celect IVC filter are implanted into the inferior vena cava to limit where blood clots can travel in the body. However, a number of studies show that shards can break from these filters and may be just as deadly as a stroke.Indeed, a study conducted by the New England Society for Vascular Surgery noted a 31% fracture rate in IVC filters. Most of the splinters found their way to patients' right ventricles of the heart.  Another study conducted by Dr. Nicholson of York Hospital, showed that 25% of the group had splinters that broke off, most of which migrated to an end organ, such as the heart, lungs and the hepatic vein.  A new study has linked Cook Medical's Celect IVC filter with a 43% rate of vena cava perforation, compared to a 0% rate for the Option filter made by Rex Medical.
IVC FILTER INJURIES Patients whose filters fracture inside the body are at risk of severe injuries if the fractured pieces migrate to the heart or lungs. Injuries may include:
IVC Filter migration-IVC Filter fracture-IVC Filter perforation-Tilting of the IVC filter-The inability to retrieve the IVC filter-Pulmonary embolism-Compromised respiration-Stroke-Death
It has been alleged that as early as 2003, Bard's own research showed that the IVC filters posed an unreasonable danger to patients from splintering. The company allegedly did not tell the FDA about their findings, or warn patients or doctors, and continued to sell and market the deadly Recovery IVC filter until it could create a suitable replacement for the market. Bard only removed the Recovery IVC from the market when it had a new filter, the G2, ready in 2005. Since 2005, the FDA has received 921 device adverse event reports involving IVC filters.
WHAT YOU CAN DO & HOW AN IVC FILTER LAWSUIT CAN HELP
Sheller, P.C. is currently accepting IVC filter induced injury cases in all 50 states. If you or somebody you know has been diagnosed with a serious complication, you should contact our lawyers immediately for a free case consultation. Please use the form below to contact our Defective Medical Device Litigation Group or call toll free at(800) 883-2299.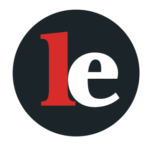 The Legal Examiner and our Affiliate Network strive to be the place you look to for news, context, and more, wherever your life intersects with the law.