Nearly three and a half years since Hoffmann-La Roche Inc. stopped making and selling a drug containing isotretinoin, Ranbaxy Laboratories Inc. announced Nov. 26 the launch of sales and promotion of its own isotretinoin drug.
Ranbaxy's Absorica is indicated for the treatment of "severe recalcitrant nodular acne," the same condition that HL's Accutane was designed to treat. But Ranbaxy clarified that Absorica is not chemically an Accutane reincarnation. Absorica's rate and extent of bodily absorption is "approximately 83 percent greater than that of Accutane," according to Ranbaxy's statement.
Whatever the distinction, Accutane lawsuits have been filed by those who were injured or whose babies were injured by a drug that plaintiffs convincingly proved, through experienced counsel, was unreasonably dangerous. Millions of dollars in damages have been awarded to Accutane victims.
Introduced in 1982, an estimated 13 million patients had taken Accutane.
HL announced the withdrawal of Accutane in June 2009, citing the encroachment of generic competitors into the market in 2002 as well as the high costs of legal defense. The corporation denied that product safety had anything to do with the decision.
Nevertheless, before it was pulled off the market, Accutane was associated with several types of pharmaceutical injuries, underwent labeling changes warning of the increased risks of those injuries, and was placed under a federally mandated restricted marketing program.
In 2005, the latter limited the drug's handling to registered retailers and reduced its use to registered subscribers who had pledged knowledge of the elevated health risks.
Also in 2005, the FDA issued an Accutane safety alert that read, "All patients treated with isotretinoin should be observed closely for symptoms of depression or suicidal thoughts."
In 2006, an association between the drug and a heightened risk of irritable bowel disease, which incorporates Crohn's disease and ulcerative colitis, was discovered. The results of a study published in The American Journal of Gastroenterology led researchers to conclude "isotretinoin might serve as a trigger for IBD."
In 2007, the FDA tweaked its restrictive risk-management program to reduce fetal exposure to isotretinoin, making sure that, among other matters, health care professionals ensure that registered patients were made aware of the risks of birth defects. Pharmacists were reminded, for instance, "There is an extremely high risk that a deformed infant will result if pregnancy occurs while female patients are taking isotretinoin in any amount even for short periods of time. … When isotretinoin is taken during pregnancy, it has been associated with fetal malformations, and there is an increased risk for spontaneous abortions and premature birth."
The FDA in recent years has conducted an informational campaign intended to discourage the purchase of isotretinoin on Web sites.
Accutane use has been linked to serious complications. The Accutane attorneys at Reich & Binstock have picked up legally where Accutane left off pharmacologically. Reich & Binstock's Accutane litigation team is offering free consultations to victims of Accutane who have been diagnosed with Crohn's disease or ulcerative colitis. One may contact one of the experienced personal injury lawyers at Reich & Binstock toll-free at 1-866-LAW-2400.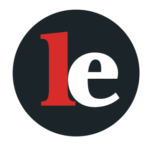 The Legal Examiner and our Affiliate Network strive to be the place you look to for news, context, and more, wherever your life intersects with the law.