In a landmark ruling on May 1, a Boston federal jury found Insys Therapeutics founder John Kapoor and four other Insys executives guilty of a racketeering conspiracy that helped fueled America's opioid epidemic. They were accused of bribing doctors to prescribe patients with Insys' opioid painkiller, a fentanyl spray called Subsys. In 2016 alone, Insys made 18,000 payments to doctors that added up to over $2 million.
Subsys is a rapid onset painkiller designed to treat adult cancer patients with breakthrough pain. The investigation, however, found that Kapoor was fabricating patients' needs for Subsys to health insurance companies in order to boost sales – meaning patients were being sent home with an addictive painkiller they never needed. He and his four co-defendants each face up to 20 years in prison for racketeering.
Addiction is widespread, with opioid overdoses killing nearly 48,000 people in 2017. Opioids encompass a number of drugs, from legally prescribed painkillers like OxyContin to street drugs like heroin. There has also been a recent rise in illegal drugs being laced with Fentanyl, which is 100 times stronger than morphine, highly addictive, and can be fatal.
A number of other big pharmaceutical companies are facing upcoming lawsuits in dozens of states because of their aggressive opioid marketing. Oklahoma will be the first state to go to a jury trial, which begins on May 28. While Purdue Pharma, which manufactures OxyContin, has agreed to pay a $270 settlement before the trial, the court case is proceeding with the other defendants: Allergen, Johnson & Johnson, and Teva Pharmaceuticals.
This marks the first conviction of a top pharmaceutical executive in the nationwide litigation targeting opioid drug makers and distributors. The conviction has the potential to incite future successes in the thousands of pending lawsuits filed against pharmaceutical executives. At a minimum, it is a promising step in the U.S. government's efforts to hold big pharma companies accountable for their contribution to the opioid addiction crisis.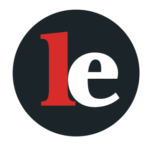 The Legal Examiner and our Affiliate Network strive to be the place you look to for news, context, and more, wherever your life intersects with the law.