When Invokana was first approved by the Food and Drug Administration (FDA) in 2013, it commenced a new class of diabetes treatment. Specifically known as an SGLT2 inhibitor, canagliflozin—the trade name of Janssen Pharmaceuticals' Invokana—was the first drug of its kind to be marketed in the United States to help those with type-2 diabetes to better manage their blood sugar levels.
Widely embraced by both consumers and physicians, Invokana was soon associated with reports of adverse events such as kidney failure, heart attack and diabetic ketoacidosis. The FDA issued warnings about such side effects throughout 2015 and 2016, possibly contributing to the almost 17 percent decline in sales of Invokana for the first quarter of 2017—documented in a recent financial report from Johnson & Johnson, parent company of Janssen.
Now, the FDA warns consumers again, this time declaring the potential danger of leg and foot amputation. These new warnings are based on the results of two large clinical trials, where it was found that approximately 6-8 people out of every 1,000 Invokana users could be affected. The FDA issued its highest level of warning, commonly known as a black box warning, due to the bold outline that highlights the required cautionary message on each prescription. Yet, Janssen continues to market the product along with its sister drug Invokamet, a combination of canagliflozin and metformin. In the treatment of diabetes, such combination drugs are becoming more popular—even when the individual components themselves are in question.
Similarly, AstraZeneca is continuing to heavily market its SGLT2 dapagliflozen, sold under the brand name Farxiga, while also exploring new, combined forms that could be prescribed to patients suffering from multiple ailments. In a recent blog, I discuss my thoughts on the future of Farxiga, the multidistrict litigation (MDL) it will most likely face, and its general disregard for the detrimental side effects that users of its product are dealing with in their daily lives.
Hopefully the makers of Invokana and Invokamet are willing to acknowledge the potential their products possess for severe damage, both to the physical bodies of users and to their quality of life. While the risk of amputation has only been recently revealed, the drug has a history of highly destructive side effects. In December 2016, 55 lawsuits against Janssen Pharmaceuticals were centralized in the District of New Jersey as MDL 2750 with bellwether trials to begin as early as September 2018.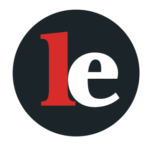 The Legal Examiner and our Affiliate Network strive to be the place you look to for news, context, and more, wherever your life intersects with the law.