Even though the Mirlax label is not approved for anyone under the age of 17, pediatricians have been prescribing this constipation remedy to young children for years. Once thought gentle enough for daily use, ongoing complaints from distraught parents has the FDA looking into the safety of the product. Through the commissioning of a research team at the Children's Hospital of Philadelphia, the regulatory agency hopes to learn if there is any merit to the alleged claims that the over-the-counter product has produced "neuropsychiatric problems" with young children. The new study has families and family doctors asking the question, "Is MiraLax safe?"
Why have so many gone off-label with this product?
While other laxatives such as Dulcolax, Senokot, and Ex-Lax have always been taboo for children, MiraLax was believed by many to be different due to the way in which it works. Many other popular laxatives are actually stimulants and directly affect the nerves and muscles in the colon. MiraLax works by pulling water already in the body into the colon to help with constipation, but it's the active ingredient of polyethylene glycol, specifically PEG 3350, that now has many parents up in arms. Going back as far as 2008, tests done by the FDA showed that some batches of MiraLax had either degraded to or contained levels of ethylene glycol and diethylene glycol—the same ingredients found in most brands of antifreeze and toxic to humans.
What effect is it having on our children?
Many parents are alleging that routine exposure to the medication over time has caused their children to go from happy and laughing to dealing with adult-associated issues such as rage, paranoia, phobias and overall anxiety. Worse yet, many report that discontinuation of the medicine does not alleviate the psychiatric side effects.
As a parent, what can you do?
While the official study has yet to make claims or release final results, many are now coming forward to support the families who might be suffering from such exposure with a Facebook group titled Parents Against Miralax. For those parents whose children still suffer from constipation, it's recommended that natural ways to relieve the issue are employed until the FDA offers more details, this includes giving your child prune juice and foods that are high in fiber.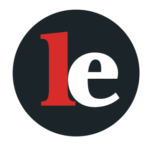 The Legal Examiner and our Affiliate Network strive to be the place you look to for news, context, and more, wherever your life intersects with the law.