As the U.S. Food and Drug Administration staff evaluates "unpublished new findings by a group of academic researchers that suggest an increased risk" of pancreatic disorders in patients taking Januvia or other "incretin mimetics," a study published in April becomes a log on the fire.
The April 8 edition of the Journal of the American Medical Association Internal Medicine published the findings of a key observation. This study of administrative databases in the U.S. from early 2005 through 2008 showed "increased odds of hospitalization for acute pancreatitis" among users of two of those incretin mimetics, Januvia (sitagliptin) and Byetta (exenatide), "relative to the odds in nonusers." This class of drugs is used "along with diet and exercise to lower blood sugar in adults with type 2 diabetes," according to the FDA.
This JAMA-published conclusion followed nearly three calendar years of tracking 1,269 type-2 diabetics ages 18 to 64 who were hospitalized with an acute pancreatitis diagnosis, according to the article's abstract. The average age of study participants was 52, and about 57 percent were men.
This recent hospitalization study is consistent with the conclusions that may be drawn from postmortem data on which the FDA based the launch of its investigation in March.
"These findings," the FDA wrote in March, "were based on examination of a small number of pancreatic tissue specimens taken from patients after they died from unspecified causes. FDA has asked the researchers to provide the methodology used to collect and study these specimens and to provide the tissue samples so the Agency can further investigate potential pancreatic toxicity associated with the incretin mimetics."
"An increased risk of pancreatitis, or inflammation of the pancreas, and pre-cancerous cellular changes called pancreatic duct metaplasia in patients with type 2 diabetes treated" with Januvia and other incretin mimetics, as the FDA put it, got Washington's attention in March.
So, not even a month after the FDA first weighed in, a major medical journal inked a study of live subjects that also showed a precarious association with Januvia side effects and with the downside of another drug.
The FDA initially approved Januvia, a Merck product, in 2006. The FDA announced Sept. 25, 2009, that the prescribing information for Januvia (sitagliptin) and Janumet (sitagliptin/metformin) would be revised to incorporate "information on reported cases of acute pancreatitis in patients using these products." Accordingly, some of the Januvia side effects information today reads, "Serious side effects can happen in people who take Januvia, including pancreatitis, which may be severe and lead to death."
Plaintiffs in Januvia class action lawsuits can claim that unacceptable are the tardiness and nature of the pancreatic-disorder warning and unreasonable is the heightened risk of serious injury.
# # #
The experienced pharmaceutical injury lawyers at Reich & Binstock represent plaintiffs in Januvia class action lawsuits and offer free consultations to others who may be entitled to compensation. The law firm may be reached toll-free at 1-866-LAW-2400. One also may request a free case evaluation electronically at www.reichandbinstock.com.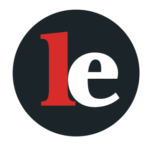 The Legal Examiner and our Affiliate Network strive to be the place you look to for news, context, and more, wherever your life intersects with the law.