Two pharmaceutical corporations, Boehringer-Ingelheim and Eli Lilly, on June 13 announced their support for the American Diabetes Association's call for an independent review of the safety of diabetes drugs classified as incretin mimetics, a group that includes drugs linked to pancreatic disorders such as the sitagliptin-containing Merck medications Januvia and Janumet.
The association June 10 requested more than an independent review, "asking all pharmaceutical companies involved in the development or marketing of incretin-based medications, used to lower blood glucose levels, to make patient-level data on their products available for an independent review that could help settle the question of whether such therapies contribute to the development of pancreatitis or pancreatic cancer."
Nearly four years ago, research unmasking Januvia side effects stimulated federal action.  The U.S. Food and Drug Administration in September 2009 announced that it would revise "the prescribing information for Januvia and Janumet to include information on reported cases of acute pancreatitis in patients using these products."
Broadening its regulatory reach, and continuing to keep Januvia and Janumet side effects within grasp, the FDA announced in March that the agency has been "evaluating unpublished new findings by a group of academic researchers that suggest an increased risk of pancreatitis and pre-cancerous cellular changes called pancreatic duct metaplasia in patients with type 2 diabetes treated with a class of drugs called incretin mimetics," a group that includes sitagliptin.
Although the peculiar incretin mimetics research included an "examination of a small number of pancreatic tissue specimens taken from patients after they died from unspecified causes," the FDA's probe was triggered initially by its receipt of 88 adverse event reports during a 28-month period on patients who were taking sitagliptin.  Acute pancreatitis was among the observed complications.
The FDA provides this background: "Drugs in the incretin mimetic class include exenatide (Byetta, Bydureon), liraglutide (Victoza), sitagliptin (Januvia, Janumet, Janumet XR, Juvisync), saxagliptin (Onglyza, Kombiglyze XR), alogliptin (Nesina, Kazano, Oseni), and linagliptin (Tradjenta, Jentadueto).  These drugs work by mimicking the incretin hormones that the body usually produces naturally to stimulate the release of insulin in response to a meal.  They are used along with diet and exercise to lower blood sugar in adults with type 2 diabetes."
More than 50 Januvia lawsuits and similar incretin mimetics litigation were pending in seven federal judicial districts as of April 5, according to a plaintiffs' motion to centralize the actions before the U.S. District Court for the Southern District of California.  Plaintiffs' brief goes on to point out that hundreds of additional actions "are currently under contract with various law firms."  The U.S. Judicial Panel on Multidistrict Litigation may hear oral arguments on the matter July 25.
The brief in support of the motion to consolidate the cases states that these actions "involve common questions of law and fact and arise from Plaintiffs' development of pancreatic cancer from ingestion of one, or often a combination of, the diabetic drugs referred to as the incretin mimetics, which include the defective and unreasonably dangerous prescription drugs…"  Januvia lawsuits comprise a part of the actions.
There is still time for pancreatic disorder patients who were on an incretin mimetic diabetes medication to pursue compensation to which they may be entitled for medical expenses, lost wages and other losses.
#     #     #
Reich & Binstock is a Houston-based law firm founded in 1984 with extensive trial practice in virtually every area of civil litigation.  Its pharmaceutical injury attorneys at no charge will investigate one's circumstances and determine whether there is an entitlement to compensation.  The law firm, which operates in every state, may be reached toll-free at 1-866-LAW-2400 or online at www.reichandbinstock.com.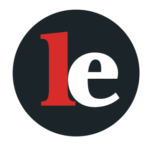 The Legal Examiner and our Affiliate Network strive to be the place you look to for news, context, and more, wherever your life intersects with the law.