As Januvia (sitagliptin) sales decline and as patients with pancreatic disorders pursue Januvia lawsuits, the National Institutes of Health look for volunteers to participate in a long-term study centered on the performance of Januvia and other diabetes drugs as they are used in combination with metformin, the latter of which the NIH dubbed "the most common first-line medication for treating type 2 diabetes."
The Januvia lawsuits emanate from an apparent increased risk of serious Januvia side effects, notably pancreatic disorders about which the manufacturer, Merck, arguably should have known and failed for years to properly warn.
Impelled by the influx of dozens of adverse-event reports voluntarily submitted between October 2006 and February 2009, the U.S. Food and Drug Administration announced in September 2009 that the prescribing information for Januvia and for its sibling, Janumet (sitagliptin/metformin), would be revised to incorporate "information on reported cases of acute pancreatitis in patients using these products." Actually, under the rubric of acute pancreatitis, reported complications included "two cases of hemorrhagic or necrotizing pancreatitis in patients using sitagliptin," according to the FDA.
More than four years later, Januvia and other incretin mimetics would hit another snag. The FDA announced March 14, 2013, that the agency has been "evaluating unpublished new findings by a group of academic researchers that suggest an increased risk of pancreatitis and pre-cancerous cellular changes called pancreatic duct metaplasia in patients with type 2 diabetes treated with a class of drugs called incretin mimetics."
Further explaining the source of the eyebrow-raising data, the FDA alluded to sitagliptin cadaver research conducted by UCLA endocrinologist Dr. Peter Butler.
"These findings were based on examination of a small number of pancreatic tissue specimens taken from patients after they died from unspecified causes," the FDA's March 14 statement continued. "FDA has asked the researchers to provide the methodology used to collect and study these specimens and to provide the tissue samples so the Agency can further investigate potential pancreatic toxicity associated with the incretin mimetics."
Many pancreatic disorder patients who had taken Januvia decided not to silently suffer and opted to request the investigations of attorneys skilled in handling pharmaceutical injury lawsuits. As Januvia lawsuits mount, Januvia earnings drain.
Merck on May 1 reported a 9 percent first-quarter decline in the worldwide sales of its "top pharmaceutical products" to $10.7 billion, driven by "customer inventory levels," and a 4 percent first-quarter drop to $884 million in the overall sales of Januvia, with domestic Januvia sales falling 5 percent.
As they navigate the market, manufacturers must deal with potential public policy reforms aimed at improving product safety.
Attempting to make their drug-safety case, Merck and other pharmaceutical corporations had a chance to share their own drug-performance data with clinicians, researchers, federal regulators and other public health advocates June 12-13 at a workshop held at NIH headquarters in Bethesda, Md. It was sponsored by the National Institute of Diabetes and Digestive and Kidney Diseases and the National Cancer Institute.
In the meantime, Januvia side effects victims have a chance to make their case, too, by pursuing compensation for their injuries.
# # #
The experienced Januvia attorneys at Reich & Binstock will investigate at no charge whether a Januvia patient diagnosed with a pancreatic disorder may be entitled to compensation. To request a free consultation, the law firm may be reached toll-free at 1-866-LAW-2400 or online at www.reichandbinstock.com.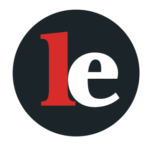 The Legal Examiner and our Affiliate Network strive to be the place you look to for news, context, and more, wherever your life intersects with the law.