The U.S. Food and Drug Administration has escalated its safety evaluation of a class of medications, including sitagliptin-containing prescription drugs such as Januvia, which have been "used along with diet and exercise to lower blood sugar in adults with type 2 diabetes."
First, the FDA in September 2009 announced that it would revise "the prescribing information for Januvia and Janumet to include information on reported cases of acute pancreatitis in patients using these products." Today, those sitagliptin drugs are back under the FDA's microscope for being in another medication group.
Since March 14, the agency has been "evaluating unpublished new findings by a group of academic researchers that suggest an increased risk of pancreatitis and pre-cancerous cellular changes called pancreatic duct metaplasia in patients with type 2 diabetes treated with a class of drugs called incretin mimetics," a group that includes sitagliptin.
"These findings were based on examination of a small number of pancreatic tissue specimens taken from patients after they died from unspecified causes," the FDA's March 14 statement reads. "FDA has asked the researchers to provide the methodology used to collect and study these specimens and to provide the tissue samples so the Agency can further investigate potential pancreatic toxicity associated with the incretin mimetics."
The genesis of the FDA's scrutiny was a conspicuous stack of 88 adverse event reports from patients who were taking sitagliptin that were submitted to the administration between Oct. 16, 2006, and Feb. 9, 2009. The complications included "acute pancreatitis, including two cases of hemorrhagic or necrotizing pancreatitis in patients using sitagliptin."
The FDA may report its "final conclusions" in regard to this peculiar Januvia pancreatitis relationship following its participation in a summer forum. The administration also announced March 14 that "FDA will participate in the National Institute of Diabetes and Digestive and Kidney Diseases and National Cancer Institute's Workshop on Pancreatitis-Diabetes-Pancreatic Cancer in June 2013 to gather and share additional information."
Patients who have taken Januvia and Janumet and who have been diagnosed with a pancreatic disorder may want to do their own information sharing — with a pharmaceutical injury attorney who has specialized skill in handling a Januvia lawsuit. In the process, they can gather information in regard to their entitlement to compensation and on how an attorney may help them.
# # #
The experienced personal injury attorneys at Reich & Binstock, who operate in every state, offer free consultations to individuals who believe they may be Januvia victims. One may reach the law firm toll-free at 1-866-LAW-2400. The law firm's website is www.reichandbinstock.com.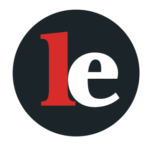 The Legal Examiner and our Affiliate Network strive to be the place you look to for news, context, and more, wherever your life intersects with the law.