The American Association of Justice will host a plaintiffs-only seminar Dec. 6 in New York that will center on GranuFlo and other dialysis products. No doubt attendees will hear what the national pharmaceutical litigation attorneys at Reich & Binstock have been hearing from clients or loved ones involved in GranuFlo lawsuits that the firm has filed.
Naturalyte and GranuFlo are administered during dialysis in the treatment of acute and chronic renal failure.
The medical office for the maker of the drug, Fresenius Medical Care North America, wrote a memorandum dated Nov. 4, 2011, explaining to medical directors and to attending physicians that doctors must make individualized adjustments to the treatment regimen of Naturalyte and GranuFlo patients. The purpose of the change was to avert a manifold increase in the risk of "[cardiopulmonary arrest] and sudden cardiac death in the dialysis facility."
Esteemed colleague Michele Van Almelo blogged Aug. 30, "Top FMC officials knew about the potential problems since the product's launch in 2003. Around 2010, they were fully aware of the hazards and clinical problems that existed."
A course correction was a long time coming, after the feds were alerted.
Reasoning that "[t]his product may cause serious adverse health consequences, including death," the Food and Drug Administration announced March 29 a recall of the dialysis treatment "medical device" Naturalyte and GranuFlo Acid Concentrate, which Fresenius Medical Care North America had distributed since January 2008.
GranuFlo was subject to a Class I FDA recall. "Class I recalls are the most serious type of recall and involve situations in which there is a reasonable probability that use of these products will cause serious adverse health consequences or death," which may result from "cardiopulmonary arrest," reads the FDA's recall notice.
This history brings us back to the plaintiffs, the damaged patients such as those the experienced attorneys at Reich & Binstock represent in Naturalyte and GranuFlo lawsuits and the subjects of the December American Association of Justice seminar.
Where does that leave them?
Their well-being harmed and their entitlement to recoverable damages represented, the injured, and frankly their loved ones as well, seek justice.
Anyone walking in their shoes should contact one of the Naturalyte and GranuFlo attorneys at Reich & Binstock. It does not cost anything to discuss whether there is an entitlement to compensation. The initial consultation is free-of-charge and so is the telephone call. The firm may be reached toll-free at 1-866-LAW-2400.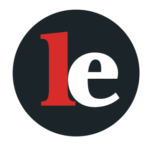 The Legal Examiner and our Affiliate Network strive to be the place you look to for news, context, and more, wherever your life intersects with the law.