A settlement between thousands of plaintiffs and DePuy Orthopaedics was announced last week in the DePuy ASR litigation.  The nearly $2.5 billion settlement will resolve the claims of approximately 8,000 plaintiffs.  However, about one-third of the claims (another 4,000 claims) remain unresolved and are still pending in the MDL.
Plaintiffs eligible for the settlement will receive a base award of $250,ooo each, though that amount may be increased or decreased based on a number of different factors.  However, many plaintiffs may not realize there are crucial deadlines approaching with respect to the settlement.
Under court orders related to the settlement, all DePuy ASR plaintiffs – whether electing to participate in the settlement or not – must register with settlement administrator by January 6, 2014.  Plaintiffs wishing to accept the settlement must submit all claims packages and necessary documentation before April 1, 2014.
We have received a number of inquiries from our DePuy ASR clients about the settlement.  We have answered many of the most common questions we have received on our blog.  You can find answers to some common questions about the DePuy ASR settlement here.  Feel free to contact us if you have questions about your rights under the settlement.
While this settlement revolves the cases for about 2/3 of the DePuy ASR victims, there remain a number of active cases involving defective metal-on-metal hips – including the remaining 4,000 or so DePuy ASR plaintiffs.  Ohter active defective hip litigation includes:
DePuy Pinnacle – US District Court, Northern District of Texas (Dallas Division), MDL No. 2244

Biomet M2A Magnum – US District Court, Northern District of Indiana (South Bend Division), MDL No. 2391
Stryker Rejuvenate and Stryker ABGII modular neck systems – US District Court, District of Minnesota, MDL No. 2241
Wright Conserve and Wright Profemur Total Hip Systems – US District Court, Northern District of Georgia, MDL No. 2329
Smith & Nephew R3 Acetabular System and BHR (Birmingham) Total Hip Replacement
Each of these hips contain the same basic design flaw: a metal-on-metal system that permits metallic particles to be ground away from the implants and distributed through the body.
As the New York Times reported in 2011, the results are gruesome:
"As surgeons here sliced through tissue surrounding a failed artificial hip in a 53-year-old man, they discovered what looked like a biological dead zone. There were matted strands of tissue stained gray and black; a large strip of muscle near the hip no longer contracted."
The Times cited a New England Journal of Medicine study that found that metal-on-metal artificial hips failed at 3 times the rate of other artificial hips. The problems have gotten so bad, the FDA ordered an in-depth study of metal-on-metal artificial hip systems. However, the FDA is leaving it up to each individual manufacturer how to conduct its study.
Remarkably, most medical devices recalled by the FDA in recent years because of deaths or life-threatening problems were approved under less stringent regulations that did not require human testing — meaning the devices were never tested in human patients before being implanted into hundreds of thousands of people.
Making matters worse, not only are these devices not properly tested, but the hip manufacturers pay doctors to actively promote the defective products. DePuy, alone, paid more than $80 million to doctors across the country to promote, research, and consult on DePuy's defective hips.
© Copyright 2013 Brett A. Emison
Follow @BrettEmison on Twitter.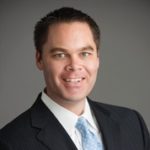 Brett Emison is currently a partner at Langdon & Emison, a firm dedicated to helping injured victims across the country from their primary office near Kansas City. Mainly focusing on catastrophic injury and death cases as well as complex mass tort and dangerous drug cases, Mr. Emison often deals with automotive defects, automobile crashes, railroad crossing accidents (train accidents), trucking accidents, dangerous and defective drugs, defective medical devices.