Hundreds of cases involving the recalled DePuy hip implant device were consolidated this month by a federal judge in Ohio. The multi-district litigation involves approximately 150 federal cases from a variety of states.
An MDL is like a class action, but with important differences. Instead of only one "case" (like in a class action in which only a few people – the class representatives — sue on behalf of a large number of people), each plaintiff in the MDL maintains his or her own claim. However, because of many areas of common interest, the thousands of cases are consolidated for much of the pre-trial work up. For example, all of the cases filed in federal courts across the country will be transferred and consolidated in front of a single trial judge. The trial judge will appoint certain attorneys to represent all of the plaintiffs for various issues during pre-trial work up, such as discovery (fact-finding), motions, and scientific testing. The Hon. David A. Katz, a federal district court judge in Ohio, will supervise the DePuy ASR Hip MDL.
There are various advantages and disadvantages to joining the MDL. Plaintiffs may be able to avoid the federal court MDL by filing their claim in state court rather than federal court. This DePuy Hip MDL consolidation should not affect individual DePuy Hip lawsuits that are not filed in federal court.
The defective hips were only recently recalled, even though DePuy knew about the hip defect for years, as they created products that released metal shavings into the body and caused pain the necessitated a second revisionary surgery in many patients. Even in spite of this knowledge, DePuy failed to keep accurate records showing which patients received the defective hips.

As I've written recently, DePuy paid more than $80 million to doctors across the country for promotion, research and consultations on its defective hips. While the surgeons who received the payments try to defend them, consumer advocates say such payments pose a conflict of interest. Parent company Johnson & Johnson has been the subject of 11 product recalls in the previous year.
[More information about the DePuy hip recall.]
(c) Copyright 2010 Brett A. Emison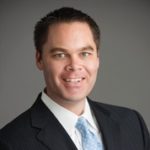 Brett Emison is currently a partner at Langdon & Emison, a firm dedicated to helping injured victims across the country from their primary office near Kansas City. Mainly focusing on catastrophic injury and death cases as well as complex mass tort and dangerous drug cases, Mr. Emison often deals with automotive defects, automobile crashes, railroad crossing accidents (train accidents), trucking accidents, dangerous and defective drugs, defective medical devices.