On December 1st, the U.S. Judicial Panel on Multidistrict Litigation (JPML) began hearing oral arguments on the consolidation of at least 15 lawsuits filed by patients who have suffered alleged injuries resulting from the use of C-Qur polypropylene surgical mesh—an Omega 3-coated mesh used in the repair of hernias as well as traumatic injury and chest wall reconstruction. The Hudson, New Hampshire-based manufacturer, Atrium Medical Corporation, claims that the fish oil coating serves as an "adhesion barrier" that prevents the repair site from developing scar tissues that can sometimes inadvertently fuse with muscle and other organs. Many of the plaintiffs who have filed lawsuits claim that this coating has produced inflammation, infections and other foreign body reactions—leading to chronic pain, disability and the need for multiple corrective surgeries.
A similar situation arose earlier this year when Ethicon, Inc., a medical device manufacturer owned by Johnson & Johnson, voluntarily withdrew its Physiomesh flexible composite mesh device from the world market in the face of numerous lawsuits that have been filed in U.S. courts. In these cases, patients allege that the product led to unwanted internal adhesion that resulted in pain, limited mobility and organ damage—ultimately requiring the removal of the device. Other damages cited include hernia recurrence, infection, damage to the spermatic cord (infertility), and the perforation of blood vessels or organs.
Some of the Physiomesh cases also claim that the device manufacturers failed to fully determine what risks and consequences might manifest after implantation of the product. Ethicon has stated that the recall of the product was in response to two unpublished European studies that showed a higher than average revision rate following laparoscopic hernia repair. The company has expanded on the subject by claiming that the problems are due to multiple factors that could be attributed to both the product and the patient.
According to a recent study in the Journal of the American Medical Association entitled Long-term Recurrence and Complications Associated with Elective Incisional Hernia Repair, the use of surgical mesh usually has a lower risk of reoperation when compared to non-mesh hernia repair. Yet, the study also showed that mesh use had an increase in the rate of long-term complications by a factor of four or more—where only 0.8 percent of non-mesh repairs developed chronic issues compared to 3.7 percent for laparoscopic repairs and 5.6 percent for open repairs. While such data could indicate that the risk of complications is small, it's important to note that often so is the chance of correcting the problem, as many of the plaintiffs allege that their injuries have caused permanent damage.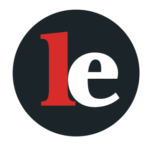 The Legal Examiner and our Affiliate Network strive to be the place you look to for news, context, and more, wherever your life intersects with the law.