Do you use a medical device? You probably do, even if you don't know it. If you have been harmed by a medical device, you may have a legal claim.
Do you wear contact lenses? CooperVision AVAIRA Toric Soft Contact Lenses were just subject to a Class I recall, which is the most serious type of recall, meaning there is a reasonable probability that use of the product will cause serious adverse health consequences or death. The contact lenses were recalled because of a silicone oil residue on the lenses which can cause blurry vision, discomfort, or serious injury requiring medical treatment and jeopardizing vision.
Have you had orthopedic surgery? There is an ongoing safety review of arthroscopic shavers that are used in some orthopedic surgeries, because pieces of tissue, not evident to the naked eye, are remaining in the shavers even after cleaning which can compromise the entire sterilization process.
Those are just a couple of examples of medical devices that have been subject to a recent recall or safety communication.
Medical devices include virtually everything you might come in contact with in a healthcare setting other than drugs. Medical devices include instruments, machines, implants, and other similar items that are not drugs, which are used for the diagnosis or treatment of a disease or medical condition. Medical devices can include things as complicated as an artificial heart or as simple as tongue depressors, as well as a wide variety of devices in between, such as catheters or infusion pumps.
Prior to a company marketing a medical device, it must be cleared or approved by the FDA. A new medical device can receive "approval" if the FDA finds that the applicant has provided reasonable assurance of the device's safety and effectiveness. This is the most stringent standard applied by the FDA with regard to the marketing of medical devices, but it has weaknesses because it relies on the accuracy of the information provided to the FDA by the company that wants to sell the device. Alternatively, a medical device can receive "clearance" if the applicant shows that the device is "substantially equivalent" to another device that is already legally marketed for the same use, although the devices do not have to be identical.
In theory, receiving clearance from the FDA to market a medical device that is substantially equivalent to another device that has already received approval would seem to make it possible for consumers to have access to safe medical devices sooner. However, the medical device you trust is safe may have only received a superficial clearance based on the manufacturer's representation of substantial equivalence.
As each new medical device deviates slightly from the one before it, but is still deemed "substantially equivalent," decades can pass between the time the original device was approved and the time the medical device you use receives clearance. That means your medical device may bear very little similarity to the original medical device that was approved pursuant to a more stringent review for safety and effectiveness years earlier.
Just because a medical device received approval or clearance from the FDA does not necessarily mean it is safe. The FDA posts information on an ongoing basis about medical devices that are subject to recalls and safety communications as adverse events are reported by patients, physicians, and medical device manufacturers. Some of the problems encountered with medical devices are minor, but some can lead to serious injury or even death.
Rather than trying to protect patients who have to trust that the medical devices they use are safe, the United States House of Representatives Energy and Commerce Committee is supporting legislation that would make it easier for medical devices to receive clearance. The Committee says it is worried about the delay in getting medical devices to patients while they undergo review by the FDA. But wouldn't you prefer for the FDA to thoroughly evaluate the safety and effectiveness of a medical device rather than allow you to use it, only to find out later that it wasn't safe? Do you want to be the test patient without giving your consent?
The Committee says that the current FDA process for approval and clearance of medical devices is causing manufacturers to move overseas where there may be less oversight, supposedly resulting in the loss of jobs to Americans and making it so that medical devices are available in other countries but not in the United States. Even if that is true, is that so bad? One of the great things about living in the United States is that this country cares about the safety of its citizens in a way that many other countries do not. Do you really want to use a medical device that is manufactured by a company that is trying to avoid FDA review of its safety and effectiveness?
If you were injured by a defective medical device, you can check the FDA website to see if it was subject to a recall or safety communication, and you should discuss your injury with an attorney as soon as possible to determine whether there is a legal claim you can pursue.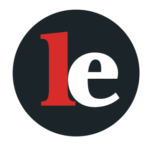 The Legal Examiner and our Affiliate Network strive to be the place you look to for news, context, and more, wherever your life intersects with the law.