Many unfortunate medical mishaps – from birth injuries to failure to diagnose, to name a couple – are examples of law violations that can lead to a medical malpractice claim in Pennsylvania.
If you reside in the state of Pennsylvania and have sustained an injury while under the care of a professional, it is important to have a basic understanding of PA medical malpractice law.
What Is Pennsylvania Malpractice?
Under Pennsylvania malpractice law, medical malpractice is described as medical negligence by a doctor or other healthcare professional. Breaches and violations by a healthcare professional fall under medical negligence.
Standard of Care is the generally accepted medical practices used by a group of medical professionals in areas for patients that are suffering from a particular disorder or illness. The standard can vary depending on numerous factors, which include but are not limited to the age of the patient and prior medical history.
In addition to committing an act of medical negligence, to have a medical malpractice claim the act must have directly resulted in the patient's injuries. To put it another way, it's not sufficient that medical negligence occurred, but, you and your attorney have the burden of proof that the negligent act was the cause of the injury. This can be difficult to prove and typically requires testimony by medical experts.
Medical Malpractice Statute of Limitations in Pennsylvania
Each state has their own statute of limitations for medical malpractice cases, which means a set amount of time a patient has to bring a lawsuit against a medical provider. In Pennsylvania that amount of time is a period of two-years. The countdown begins when the patient discovers or reasonably should have discovered that the injury occurred.
An additional statute applies to cases brought after March 2002. This statute states that injure patients are allowed up to seven years from the date the medically negligent act occurred to file a suit. In short, if the injury is discovered more than seven years after the medically negligent act, the patient will not be able to bring a suit against the medical provider. For this reason it is important for injured parties to seek a lawyer's assistant as soon as possible following an accident.
Damages In Malpractice Cases In Pennsylvania
When a claim is filed against a medical provider, the compensation sought as a result of your suit is known as damages.
Several types of damages are collectible in Pennsylvania including compensatory damages that pays injured patients for actual costs including medical bills and lost wages.
Additionally there are non-economic damages which are damages that compensate the patient for intangible costs, such as pain and suffering.
There are no caps on non-economic and compensatory damages which means the court has no limit on the award for these types of damages.
Lastly, punitive damages refers to recklessness which lead to an injury to the patient. This recklessness can be fraud or malicious actions. If no intentional misconduct occurs, the state law caps punitive damages at 200 percent of compensatory damages. Also, 25 percent of all punitive damages awarded to a patient must go to a special fund known as MCARE Fund which serves to pay patients whose claims exceed a healthcare provider's malpractice coverage.
Failure To Diagnose
One of the most difficult types of cases to pursue are failure to diagnose because doctors cannot be held responsible fi they reached a reasonable conclusion based on the information available. For instance, if the physician ordered necessary tests and conducted a thorough examination then you might not have a claim.
Proving these types of cases is not about suggesting a doctor made an error, but rather it is about proving the doctor failed to follow medical practices and procedures that another physician with the same experience and/or training would have followed. Common examples include failing to order tests or failure to detect obvious symptoms of an illness or warning signs and more.
This post is for informational purposes only and does not constitute legal advice. In order to receive official legal advice, you must first consult with a qualified Pennsylvania medical malpractice attorney.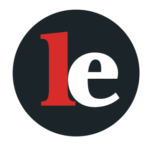 The Legal Examiner and our Affiliate Network strive to be the place you look to for news, context, and more, wherever your life intersects with the law.