Approved in 2000, the Mirena IUD ranked among the 20 most popular searches on the FDA's Web site from August 2012 to October 2012. Nearly 2 million women use the T-shaped soft plastic contraceptive device, which is inserted by a health care professional.
The FDA in October 2009 additionally approved the use of the Mirena IUD to treat "heavy menstrual bleeding in women who use intrauterine contraception for pregnancy prevention."
In addition to the sheer volume of the Bayer product's use, the pursuit of FDA information likely has been driven by the potentially serious side effects associated with the use of this intrauterine contraceptive.
As a result of the serious problems patients have suffered, Mirena IUD lawsuits have been filed by women who have been severely damaged. The experienced Mirena IUD attorneys at the national law firm of Reich & Binstock represent such victims of pharmaceutical device injury.
Injured plaintiffs in Mirena IUD lawsuits have reported any number of the following serious and well-documented adverse reactions:
Group A streptococcal sepsis
Pelvic inflammatory disease (PID)
Embedment of the device in the uterine wall
Perforation of the uterine wall or cervix
Complications may arise following a uterine perforation, according to the Journal of the Society of Laparoendoscopic Surgeons. Those conditions may include perforation and obstruction of the large and small bowel, penetration of the folds that connect the intestines to the abdominal wall, bowel infarction, which is also described as "bowel death," rectal strictures, and a recto-vaginal fistula, the latter of which is an opening between the rectum and the vagina. Perforation and embedment may require surgical correction.
When a drug or medical device is not reasonably safe due to a defect, including an inadequate warning of the risk of serious injury, then the victim may be entitled to recover damages, including medical expenses.
If you or someone you know has suffered an adverse reaction after using the Mirena IUD, a personal injury lawyer with the pharmaceutical injury litigation team of Reich & Binstock will charge nothing to look into whether there is an entitlement to compensation. The consultation is free. The law firm may be reached toll-free at 1-866-LAW-2400.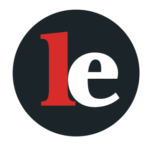 The Legal Examiner and our Affiliate Network strive to be the place you look to for news, context, and more, wherever your life intersects with the law.