Studies in Japan and in Norway may contribute to the body of analysis of Mirena side effects.
Bayer's Mirena intrauterine device has been the subject of lawsuits in which plaintiffs have reported one or more severe adverse reactions, including:
Group A streptococcal sepsis
Pelvic inflammatory disease (PID)
Embedment of the device in the uterine wall
Perforation of the uterine wall or cervix
Approved by the U.S. Food and Drug Administration in 2000, the Mirena IUD is inserted by a health care professional for pregnancy prevention. The FDA in 2009 broadened the indications of this levonorgestrel intrauterine system "to treat heavy menstrual bleeding in women who use intrauterine contraception as their method of pregnancy prevention."
The U.S. National Institutes of Health as of this writing had not posted the results of a Bayer-sponsored observational study in Japan that tracked from 2007 to 2012 550 Mirena IUD patients. One of the study's goals was to observe the "incidence of adverse drug reactions, especially pelvic inflammatory disease, in women who are inserted Mirena."
Additionally, a segment of the scientific and regulatory communities await the results of a study sponsored by the University Hospital of North Norway in which "200 patients with low risk endometrial hyperplasia" ages 30 to 70 will receive one of three treatments. The Mirena IUD is one of them.
The Norwegian clinical trial began in 2005, according to an NIH summary. Data was collected through 2012 that would provide key information on the "regression" of the disease. Patients will be tracked through 2014, giving researchers ample time to evaluate the rate of hyperplasia recurrence as well as the nature and prevalence of each treatment's adverse reactions, to include Mirena side effects.
Pelvic inflammatory disease and sepsis are serious conditions, the unreasonably heightened risks of which the manufacturer should have known and should have properly warned about sooner, plaintiffs in Mirena IUD lawsuits can assert, along with claims related to material product defects linked to their injuries.
Bayer's Frequently Asked Questions on PID reads, in part, that the disease "can lead to serious problems, including infertility, ectopic pregnancy or constant pelvic pain. Serious cases of PID may require surgery. A hysterectomy (removal of the uterus) is sometimes needed…"
The manufacturer also describes sepsis as a "rare life-threatening infection," and it cautions, "If your uterus is perforated, Mirena may no longer prevent pregnancy. It may move outside the uterus and can cause scarring, infection or damage to other organs. Surgery may be needed to have Mirena removed."
Bayer recently reported robust Mirena IUD sales in 2012.
"Business with our hormone-releasing intrauterine device Mirena developed positively in all regions, especially in the United States due to higher volumes," according to Bayer's 2012 annual report, which showed the IUD had moved into the drug maker's top five best-selling pharmaceutical products last year, generating EUR 677 million in sales. That was a 16.5 percent increase from 2011 sales.
One EUR was about $1.30 in the U.S. as of the close of trading in February, the month in which the annual report was released.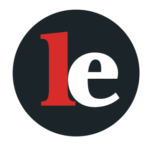 The Legal Examiner and our Affiliate Network strive to be the place you look to for news, context, and more, wherever your life intersects with the law.