Sometimes mistakes are so obvious that the law permits an inference of negligence. The legal term for this type of situation is res ipsa loquitur and, in Arizona, applies where (1) in the normal course of events, the accident would not have occurred unless defendant was negligent; (2) the accident occurred as a result of an instrumentality that was under defendant's exclusive control; and (3) Plaintiff is not in a position to show the particular circumstances which caused the accident. RAJI (Civil) 4th Negligence 7 (Res Ipsa) (2005).
What kinds of circumstances give rise to res ipsa loquitur? In the medical malpractice arena, the classic example is were a surgical instrument is left inside a patient or where a the wrong limb is amputated. Generally, it applies where someone is obviously injured by a mistake and they are unable to show exactly how the negligence occurred. E.g., Tucson General Hosp. v. Russell, 7 Ariz. App. 193, 437 P.2d 677 (App. 1968) (applying res ipsa where a plaintiff was injured when a part of an x-ray machine fell while she was lying on the x-ray table); Dodson v. Pohle, 73 Ariz. 186, 239 P.2d 591 (1952) (applying res ipsa where a month old infant – who was obviously unable to speak or recount events – suffered burns from a vaporizer).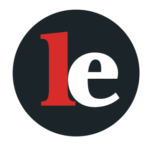 The Legal Examiner and our Affiliate Network strive to be the place you look to for news, context, and more, wherever your life intersects with the law.