For the last eighteen months, juries in the federal court have been considering the risk of serious dental problems associated with the Merck produced drug, Fosamax.
The first trial was in September 2009, Boles v. Merck, started. Ms. Boles consumed Fosamax for nearly ten years and developed osteonecrosis of the jaw (also known as ONJ). After days of deliberation, the jury was unable to come to a verdict and U.S. District Court Judge John Keenan declared a mistrial. The case was re-tried in Fall 2010. This second trial resulted in an $8 million verdict in favor of Ms. Boles. Recently, Judge Keenan upheld the verdict, but reduced the jury's award to $1.5 million.
On November 13, 2009, Merck won the dismissal of the second case scheduled for trial, Flemings v. Merck. Judge Keenan said that experts for the Plaintiff, Bessie Flemings, could not establish that Fosamax caused her ONJ.
In April 2010, the Maley v. Merck trial began. Ms. Maley took Fosamax to prevent osteoporosis for eight years. Here, the jury found that Ms. Maley did not have ONJ and returned a verdict for Merck.
In November 2010, the jury considered the matter of Graves v. Merck. After consuming Fosamax for several years, she developed severe ONJ in early 2003. The jury found for Merck and many suspect the timing of her diagnosis is tied to the defense verdict because Merck could not have known of the link between Fosamax and ONJ at the time of her injury, as the first published report appeared in October of 2003, six months after Mrs. Graves' diagnosis.
For me, the defense "successes" in Flemings, Maley and Graves don't mean much for upcoming cases. The difference between the law and sports, is that the law is not a numbers game. It isn't a best of seven series where a 3-1 record is reason to start packing it away and begin saying "next year". Also, unlike sports, the reasons behind "a win" are of utmost importance. Here, the reasons for the defense victories – the findings that two people didn't have ONJ and one person had it before Merck knew of the risk – don't take away from future plaintiffs who developed ONJ after Merck was aware of the risk, but failed to act.
As both sides prepare for the next trial in January 2011, I'll remind everyone – the law is not the World Series.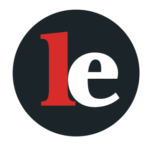 The Legal Examiner and our Affiliate Network strive to be the place you look to for news, context, and more, wherever your life intersects with the law.