On Aug. 26, Oklahoma Judge Thad Balkman gave a monumental ruling that was the first in the nation to hold a pharmaceutical company accountable for its role in contributing to the U.S. opioid crisis. In the trial, the state of Oklahoma sued big pharma opioid manufacturer Johnson & Johnson (J&J) for its role in the pumping the U.S. market with addictive, deadly opioids.
In the 42-page decision, Balkman ruled that J&J aggressively pushed false claims about the effectiveness and safety of its opioids, including deceptive claims used to reduce caution in doctors about prescribing opioids. Balkman ordered J&J to pay Oklahoma $572 for its role in the state's opioid crisis, saying that "false, misleading, and dangerous marketing campaigns have caused exponentially increasing rates of addiction [and] overdose deaths."
Oklahoma hopes to use the $572 million to offset the devastating impact that opioids have had on the state and begin to manage the epidemic. Unfortunately, though, J&J's plans to appeal mean that Oklahoma is unlikely to receive the award for as long as the appeals process takes, which could be months or years.
U.S. Oklahoma Attorney General Mike Hunter called the ruling a "day of reckoning." The ruling has the potential to have positive implications on future opioid litigation: as the first to side against big pharma companies, it brings hope that future trials may similarly find that opioid manufacturers and distributors should be held responsible for intentionally fueling the crisis. Hunter added that the ruling is "a major victory for the state of Oklahoma, the nation, and everyone who has lost a loved one because of an opioid overdose."
Up next, an Ohio judge is set to give a ruling in an October trial regarding consolidated opioid lawsuits. In the lawsuit, Ohio claims that four opioid distributors flooded the state with dangerous opioids. In the meantime, Purdue Pharma is allegedly prepared to file for bankruptcy, with recent reports alleging that New York and Massachusetts attorneys general oppose Purdue's offer to settle 2,000 pending opioid lawsuits. If Purdue does file for bankruptcy, the founding Sackler family would be required to step down from owning the company and contribute $3 billion of their own fortune.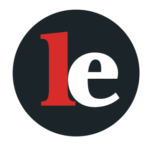 The Legal Examiner and our Affiliate Network strive to be the place you look to for news, context, and more, wherever your life intersects with the law.