NBC Nightly News aired this report last week:
Visit msnbc.com for breaking news, world news, and news about the economy
According to the report, the FDA has received nearly 11,000 reports of defective hip failures in just the first 9 months of 2011. Metal-on-metal artificial hips include models manufactured by DePuy (Johnson & Johnson), Biomet, Stryker and Zimmer.
A New England Journal of Medicine study found that metal-on-metal hips failed 3 times more often than other artificial hips. The FDA has ordered 21 manufacturers of artificial hips to conduct studies of the devices and how they can adversely affect patients.
In addition, the defective DePuy hips may pose a serious risk of cancer. The metal-on-metal construction of the DePuy ASR artificial hip permits grinding and allows metal particles to contaminate the surrounding tissue. These metal particles — cobalt and chromium — enter the blood stream and can be distributed to other areas of the body.
[DePuy Hip Recall: Frequently Asked Questions]
A number of patients have sued hip makers – including Johnson & Johnson's DePuy Orthopaedics – because of the defective hip implants. The DePuy artificial hip lawsuits filed in federal court were consolidated into multi-district litigation in 2010. All DePuy metal-on-metal artificial hip lawsuits filed in federal court have been consolidated to be heard in front of Judge David A. Katz in the US District Court for the Northern District of Ohio. DePuy defective hip lawsuits filed in state courts will likely remain independent cases.
Reports confirm that DePuy's parent company, Johnson & Johnson, knew about the artificial hip defect for years, but failed to correct the problem or warn patients. In some cases, Johnson & Johnson replaced defective ASR hips with another defective ASR hip after patients had initial problems.
Incredibly, many medical devices – including artificial hips – were approved under less stringent regulations that did not require human testing. Many of these devices were never tested in human patients before being implanted into hundreds of thousands of people.
Even worse, the hip manufacturers pay doctors millions to actively promote the defective products. DePuy paid more than $80 million to doctors across the country to promote, research, and consult on DePuy's defective hips.
[More information on the DePuy Hip Recall]
(c) Copyright 2011 Brett A. Emison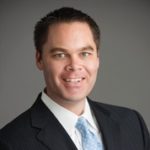 Brett Emison is currently a partner at Langdon & Emison, a firm dedicated to helping injured victims across the country from their primary office near Kansas City. Mainly focusing on catastrophic injury and death cases as well as complex mass tort and dangerous drug cases, Mr. Emison often deals with automotive defects, automobile crashes, railroad crossing accidents (train accidents), trucking accidents, dangerous and defective drugs, defective medical devices.