The number of fungal meningitis cases rose to 205 on Sunday as Reuters reported that NECC violated Massachusetts law by selling drugs to clinics without asking for individual patients' names and prescriptions.
New England Compounding Center, based in Framingham, Massachusetts, was only authorized to fill patient-specific prescriptions. As CNN reported last Thursday, compounding pharmacies customize drugs when a patient is allergic or unable to tolerate an ingredient, a dye, or a dosage.
"The idea that a medication created to fix health problems could potentially harm people is frightening," Jacque Wilson wrote regarding NECC's contaminated epidural steroid.
According to Reuters, NECC solicited bulk orders by offering discounts.
"State and federal regulators in the briefing (with reporters on Thursday) declined to say whether they previously knew about NECC's bulk sales to entities including the U.S. Department of Veterans Affairs," the article stated.
As if things weren't bad enough for NECC, technicians and pharmacists who worked for Ameridose, which shares owners with NECC, recently spoke with the New York Times. According to that article:
They had safety concerns about the drugs they produced;
Those concerns led one pharmacist to quit her job because her co-workers were unqualified to prepare the dangerous drugs being supplied to hospitals;
A quality control technician noticed that a product was missing labels, but as another employee told the Times, "The emphasis was always on speed, not on doing the job right. One of their favorite phrases was 'This line is worth more than all your lives combined, so don't stop it.'"
Last Wednesday, health officials asked Ameridose to stop production while a quality and safety inspection takes place.
"Based on the business relationship between NECC and Ameridose, FDA and the Massachusetts Board of Pharmacy launched a joint inspection at the Ameridose facility in Westborough, Massachusetts, on October 10, 2012," the FDA stated on its website. "As part of our efforts to protect the public health, FDA is investigating whether certain aspects of compounding practices and facility conditions observed at NECC may be present at the Ameridose facility."
The agency said it is unaware of any Ameridose products that have been contaminated.
On Friday, U.S. Senators Bob Corker and Lamar Alexander sent a letter to the FDA to ask about its jurisdiction over compounding pharmacies and what it knows about NECC, specifically, chattanoogan.com reported.
"It is our hope that this investigation will help us identify the root causes of the outbreak and what actions may be necessary to prevent this from happening in the future," they wrote.
Questions they asked included:
What authority does the FDA have over compounding pharmacies and to what extent does it exercise that authority?
Has the FDA ever inspected NECC's pharmacy and, if so, when?
What actions has the Massachusetts Board of Pharmacy taken since the FDA sent its December 2006 warning letter to NECC?
Meanwhile, Massachusetts Senate candidate Scott Brown finds himself amid controversy, since Forbes reported that NECC donated $10,000 to his campaign before the fungal meningitis outbreak. His campaign has since told the media that it will donate the money to the Meningitis Foundation of America.
Related posts:
NECC News: Ohio Clinics from Akron to Zanesville that Received NECC Drugs May-October 2012
NECC News: Fungal Meningitis Lawsuits Filed in Minnesota, Michigan, New Jersey, Tennessee, and Virginia (updated October 17)
NECC News: NECC Cuts Jobs, FDA Investigates More Products
NECC News: Two More Injections Possibly Linked to Fungal Meningitis Outbreak per FDA
House of Representatives Wants to Speak with NECC and Woman Files First Meningitis Lawsuit
NECC Loses Ohio License and 2004 Meningitis Lawsuit Comes to Light
What Epidural Steroid Patients Need to Know about the NECC Fungal Meningitis Outbreak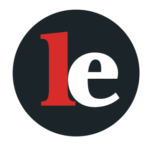 The Legal Examiner and our Affiliate Network strive to be the place you look to for news, context, and more, wherever your life intersects with the law.