On Halloween, countless news sources reported that the number of NECC-related deaths rose to 29 according to the CDC. At 4 p.m., however, the CDC's case count map noted that Virginia downsized its number of deaths from three to two. At the time of this writing on Friday, November 2, the number of deaths remains at 28. The number of fungal meningitis infections did rise from 347 on Monday to 377 on Thursday.
As a precautionary measure, NECC sister compounding pharmacy Ameridose LLC recalled all of its products. A complete list of those products may be found here (pdf). The Associated Press quoted Dr. Janet Woodcock, director of the FDA's Center for Drug Evaluation and Research, as saying, "We found there was not adequate assurance of sterility in their sterile products." No fungal meningitis cases have been tied to an Ameridose drug or medical device.
Surprise inspections didn't turn out well for compounding pharmacies in Massachusetts and Florida in the last week. According to Yahoo reporter Vanessa Evans, Florida's Rejuvi Pharmaceuticals "was shut down by state health officials for multiple violations, which included concerns regarding the 'cleanliness of the prescription department.'"
Like NECC, Rejuvi had previously been cited for these violations but failed to address them.
Lastly in NECC news, Michigan resident Brenda Bansale, who filed a class action lawsuit against the compounding pharmacy after being injected with its contaminated steroid on August 28, has now filed a petition (pdf) asking that all fungal meningitis outbreak lawsuits be lumped into multidistrict litigation, which would centralize pretrial proceedings before one judge.
After reviewing adverse events submitted to the FDA, the Institute for Safe Medication Practices reported that blood thinner Pradaxa is one of two drugs that account for 37 percent of the 90 percent increase in serious adverse drug event reports. Pradaxa faces lawsuits for serious adverse side effects such as internal bleeding, heart attack, brain hemorrhaging, and death. The FDA approved the drug to prevent clots and stroke over two years ago on October 19, 2010, but has been investigating its side effects since December 2011.
Tuesday, Johnson & Johnson settled Levaquin lawsuits with 845 plaintiffs for an undisclosed amount, per Bloomberg.
"The plaintiffs claim that Johnson & Johnson and its Ortho-McNeil Pharmaceutical unit failed to sufficiently warn that Levaquin was linked to an increased risk of tendon damage in elderly patients," the site reported.
The company still faces more than 3,400 lawsuits with regard to Levaquin, not to mention lawsuits over its defective DePuy hip replacement system.
In its third quarter stockholder newsletter, Bayer announced that 12,400 Yaz lawsuits were pending in the U.S. as of October 15, 2012. About 3,800 of those lawsuits stem from deep vein thrombosis and pulmonary embolism – the only Yaz birth control claims it's settling, the company reported. Thus far, it has settled 3,490 of those claims.
Novartis settled claims regarding its off-label marketing of an eczema cream.
"The drug company improperly urged physicians to prescribe Elidel for purposes that were not approved by the U.S. Food and Drug Administration," the Austin Business Journal reported.
The company also failed to warn of that cream's serious adverse side effects, such as cancer, according to Bloomberg.
Boehringer Ingelheim Pharmaceuticals also settled an off-label marketing lawsuit regarding secondary stroke prevention medicine Aggrenox, Combivent, and Micardis, per McKnight's Long-Term Care News.
"The settlement reflects an increased interest of state and federal government in examining pharmaceutical companies and pharmacies distributing drugs for off-label use," the site stated.
And finally in off-label marketing news, Medtronic refuted last week's Senate Finance Committee assertions that it paid doctors $210 million to write misleading medical journal articles about its Infuse Bone Graft system. The medical device maker's press release called the Senate report "misleading and unfair."
"[T]he vast majority of such payments were royalty payments made to compensate physicians for their intellectual property rights and contributions," the statement continued.
The FDA approved Medtronic's Infuse Bone Graft in 2002 for use in lumbar spinal surgeries. The company has been accused of aggressively marketing the product for off-label use. For information about the Medtronic Infuse Bone Graft lawsuit, watch this brief video: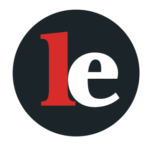 The Legal Examiner and our Affiliate Network strive to be the place you look to for news, context, and more, wherever your life intersects with the law.