NECC is getting its first lick of litigation as people begin to follow Minnesota resident Barbe Puro's example and file fungal meningitis lawsuits.
Puro filed a class action lawsuit last Thursday on behalf of all Minnesota residents "who suffered bodily harm, emotional distress, and other personal injuries after being injected with doses of NECC's contaminated steroid," according to the 14-page complaint.
Puro was injected on September 17 and claims that she suffered headaches and nausea for about a week afterward. When a healthcare provider called to tell her she'd been given a contaminated shot, Puro was forced to undergo blood tests and a spinal tap.
Her complaint alleges that the compounding pharmacy breached "its duty to use reasonable care in the design and manufacture" of its product and that "the methylprednisolone acetate was defective because 1) the substance diverged from its intended design and was tainted with fungal matter" … "and 2) the design and manufacturing did not satisfy normal consumer expectations."
Michigan resident Brenda Bansale likewise filed a class action lawsuit against NECC after being injected with the contaminated steroid on August 28 and being hospitalized for fungal meningitis on October 4.
Another Michigan resident, Lyn Laperriere, filed a federal lawsuit against NECC on Tuesday after being injected with methylprednisolone acetate on September 6 and suffering fever, headache, stiff neck, nausea, and light sensitivity before being hospitalized.
Laperriere's wife, Penny, told local reporters that doctors said her husband, who never gets sick, would have died if he hadn't gone to the emergency room when he did.
Two New Jersey residents, Jennifer Marko and Brian Pennington, also filed lawsuits on Tuesday. Neither has a confirmed case of meningitis yet, but Pennington's complaint states that he suffers from fevers, photosensitivity, and pain in his neck and arm. Marko's complaint alleges that her severe headaches and slurred speech have caused pain, anxiety, and emotional distress.
Both civil suits sue NECC and the healthcare providers who administered the shots. Among other claims, Pennington's complaint says his clinic "fail[ed] to conduct adequate testing" to determine the epidural steroid's safety.
The widow of the first meningitis outbreak victim filed a lawsuit against NECC on Tuesday as well. Tennessee resident Colette Rybinski, whose husband, Thomas, died on September 29 after being injected on July 30, is asking for $15 million in damages. Robert and Janet Russell also seek $15 million for Mrs. Russell's stroke, disfigurement, and permanent disability, according to insurancejournal.com.
October 17, 2012, update:
Eighty-year-old Basil Proffitt of Virginia has filed a $5 million lawsuit against NECC after becoming "deathly ill," according to Boston.com, when he was infected on September 12.
Related posts:
NECC News: Ohio Clinics from Akron to Zanesville that Received NECC Drugs May-October 2012
NECC News: NECC Cuts Jobs, FDA Investigates More Products
NECC News: Two More Injections Possibly Linked to Fungal Meningitis Outbreak per FDA
NECC News: Ameridose Employees Talk, Senators Ask Questions, & Candidate Gives Up Contribution
House of Representatives Wants to Speak with NECC and Woman Files First Meningitis Lawsuit
NECC Loses Ohio License and 2004 Meningitis Lawsuit Comes to Light
What Epidural Steroid Patients Need to Know about the NECC Fungal Meningitis Outbreak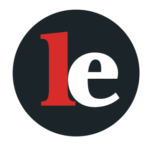 The Legal Examiner and our Affiliate Network strive to be the place you look to for news, context, and more, wherever your life intersects with the law.