In continuing fungal meningitis outbreak news, NECC has surrendered its license to do business in Tennessee, the state hardest hit with infections and deaths. This is permanent, opposed to other states, like Ohio, temporarily suspending NECC's license, an attorney for Tennessee's board of health told reporters.
The FDA has also issued a statement possibly linking two more NECC products to fungal meningitis. One is the epidural steroid triamcinolone acetonide, which is similar to the methylprednisolone acetate injection that has sickened over 200 people in 15 states. The other is cardioplegic solution which paralyzes heart muscles during open heart surgery in order to prevent injury and may have caused Aspergillus fumigatus infection in two transplant patients.
"FDA has not confirmed that these three infections were, in fact, caused by an NECC product," the agency's October 15 advisory stated. However, "the sterility of any injectable drugs, including ophthalmic drugs that are injectable or used in conjunction with eye surgery, and cardioplegic solutions produced by NECC are of significant concern, and out of an abundance of caution, patients who received these products should be alerted to the potential risk of infection."
The advisory further suggested that healthcare professionals should follow up with any patient who was injected with an NECC product distributed after May 21, 2012. Those patients should be wary of any of the following symptoms:
Fever
Headache
Stiff neck
Nausea and vomiting
Light sensitivity
Confusion.
Due to the inclusion of opthalmic and cardioplegic solution products, other possible NECC contamination symptoms may include:
Fever
Swelling, pain, redness, or warmth where the product was injected
Visual changes, pain, redness or discharge from the eye
Chest pain
Drainage from the surgical site (infection within the chest).
The CDC has previously said that early detection and treatment may improve the patient's outcome. If you experience any of these symptoms, please seek medical attention immediately.

Related posts:
NECC News: Ohio Clinics from Akron to Zanesville that Received NECC Drugs May-October 2012
NECC News: Fungal Meningitis Lawsuits Filed in Minnesota, Michigan, New Jersey, Tennessee, and Virginia (updated October 17)
NECC News: NECC Cuts Jobs, FDA Investigates More Products
NECC News: Ameridose Employees Talk, Senators Ask Questions, & Candidate Gives Up Contribution
House of Representatives Wants to Speak with NECC and Woman Files First Meningitis Lawsuit
NECC Loses Ohio License and 2004 Meningitis Lawsuit Comes to Light
What Epidural Steroid Patients Need to Know about the NECC Fungal Meningitis Outbreak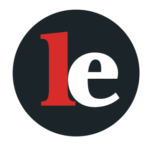 The Legal Examiner and our Affiliate Network strive to be the place you look to for news, context, and more, wherever your life intersects with the law.