Yesterday the findings of a new study on Avandia out of Canada were published in the Journal of the American Medical Association. The study reaffirms another study published in May of this year demonstrating a link between Avandia and an increased risk of heart attack. The new study was conducted by a non-profit organization looking at over 159,000 older patients with diabetes. All patients reviewed by the retrospective analysis were age 65 or older. The results of the study are once again damaging to onetime blockbuster type-2 diabetes medication.
The new study concludes that Avandia users had a 60 percent increased risk of heart failure, a 40 percent increased risk of heart attacks and a 30 percent increased risk of death compared with patients taking other oral diabetes medicines.
Lead Author of the study, Dr. Lorraine Lipscombe, says the study suggest that for every 100 people who take Avandia over a period of 4 years or more, 3 additional heart failure episodes, 4 additional heart attacks, and 5 additional deaths can be expected. She continues to say that for these older higher-risk patients the drug's dangers may overshadow its benefits.
Over the past several months the debate over Avandia has been getting more and more heated. The manufacturer, GlaxoSmithKline (GSK), continues to declare that Avandia is safe, citing flaws in recent studies, while thousands have called for the drug to be pulled from the market. The FDA has placed 2 of their strictest warnings on Avandia's label in the past 5 months and sales have fallen by almost 50 percent from last year's numbers.
The FDA has made no further recommendation on Avandia due to the release of this study; however, I believe if you listen closely you can just hear the nail being driven into Avandia's hypothetical coffin.
For more information on this subject, please refer to our section on Drugs, Medical Devices and Implants.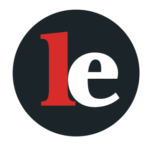 The Legal Examiner and our Affiliate Network strive to be the place you look to for news, context, and more, wherever your life intersects with the law.