According to the Centers for Disease Control and Prevention (CDC), about 735,000 people suffer a heart attack each year in the U.S.—making heart disease the leading cause of death in America. Since the mid-1980s when the first coronary stent was successfully implanted, these tiny wire mesh tubes have become the de facto treatment for those suffering from reduced blood flow to the heart due to a narrowing of the artery from fatty plaque deposits—a precursor to myocardial infarction, otherwise known as a heart attack. In practice, this can now be prevented by a stent tube that is inserted, expanded and permanently left inside an artery to improve blood flow. In theory, this action should also alleviate chest pain normally associated with the heart muscle getting less than optimal blood flow—yet, a recent study shows that there's absolutely no evidence of such an effect in patients.
A U.K. study published at the beginning of November in the medical journal, The Lancet, now makes the claim that, while stents do increase blood flow, they don't reduce chest pain discomfort—a goal that is often better achieved with non-invasive option like medication. Researchers backed up their statement with data collected from blinded, placebo-controlled randomized trials of patients with stable coronary arterial disease (stable angina).
"The most important reason [cardiologists] give patients a stent is to unblock an artery when they are having a heart attack. However, we also place stents into patients who are getting pain only on exertion caused by narrowed, but not blocked, arteries. It's this second group that we studied," says Rasha Al-Lamee, lead author of the study and a researcher at the National Heart and Lung Institute at Imperial College London. "Surprisingly, even though the stents improved blood supply, they didn't provide more relief of symptoms compared to drug treatments, at least in this patient group."
For such cases, doctors might begin reconsidering a recommendation for the stent procedure. Doctors Rita F. Redberg of the University of California, San Francisco and David L. Brown of Washington University School of Medicine recently urged that "All cardiology guidelines should be revised," in a co-written editorial on the topic.
So why should this new information bring into question a standard practice that's been around for decades? One reason is cost. Stents themselves and their insertion procedure can bring a bill of $11,000 to $41,000 at many hospitals in the United States. For those who are receiving the implant primarily in an effort to reduce pain, this may not be money well spent, not to mention a potential risk. While stents are considered safe in general, remaining within patients for years—they require an invasive surgical procedure that always carries the threat of infection or other complications. In fact, the Journal of the American Medical Association (JAMA) says that one in 50 will experience serious issues following such surgery—including bleeding, stroke, heart attack or even death.
Suddenly after years of recommending a procedure, doctors could be rethinking the protocol. "This should make us take a step back and ask questions about what we are accomplishing for this procedure," said Yale cardiologist Harlan Krumholz. While this might seem like a logical next step for the medical community, it does put patients in much more of a precarious position—until more conclusive data is collected on the subject, anyone with stable angina advised to receive a stent for chest pain should carefully consider other options.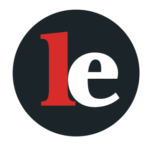 The Legal Examiner and our Affiliate Network strive to be the place you look to for news, context, and more, wherever your life intersects with the law.