The U.S. Food and Drug Administration lacks the "comprehensive" data from drug makers needed to verify the effectiveness of the agency's safety measures for the riskier drugs. That is the premise of a February 2013 report issued by the inspector general's office of the U.S. Department of Health and Human Services.
The FDA, according to the inspector general's report, "requires manufacturers to submit structured plans, known as risk evaluation and mitigation strategies (REMS), for drugs associated with known or potential risks that may outweigh the drugs' benefits." The REMS may be required pre-market or post-market "in response to new safety information."
The severity of Accutane side effects underscores the importance of the information that the FDA wants.
Marketed by Hoffmann-La Roche Inc. as an acne-treatment drug from 1982 to 2009, Accutane was a REMS drug; its generic, isotretinoin, has remained one of the FDA's REMS drugs. The administration thus has required makers of isotretinoin-containing drugs to "prevent fetal exposure to isotretinoin" and to "inform prescribers, pharmacists, and patients about isotretinoin's serious risks and safe-use conditions," according to a REMS document.
HLR withdrew Accutane from the U.S. market amid the filing of Accutane lawsuits which claimed that patients were harmed by the drug's unreasonably increased risks: irritable bowel disease and birth defects that arose from fetal exposure in expectant mothers who took the drug. (A study published in February 2013 challenged only the IBD risk; nevertheless, as of this writing, the FDA has not budged.)
The inspector general's report noted that Accutane fully implemented a key dimension of its risk-management program called "elements to assure safe use" in 2006 under an FDA risk-minimization program that pre-dated REMS; nevertheless, 2006 meant that millions of patients were exposed unfettered to serious Accutane side effects in the time it would have taken a newborn to grow up and to earn a master's degree.
The Accutane attorneys at Reich & Binstock [www.reichandbinstock.com] offer free consultations to those whose injuries or whose children's injuries reflect Accutane's heightened risks. Possessing a proven track record in pharmaceutical injury litigation, the firm's experienced personal injury attorneys may be reached toll-free at 1-866-LAW-2400.
In the meantime, through the lens of Accutane's public health history, let's revisit what the HHS inspector general observed.
Studying the REMS program from its inception in 2008 through 2011, the inspector general's staff determined that the FDA approved 199 REMS.
Further, there was hardly any vital feedback from manufacturers. As the report reads, "FDA assessment plans request sponsors to submit specific information to enable FDA to determine whether REMS are meeting their goals. FDA reviewed 49 sponsor assessments as of December 31, 2011. Almost half (23 of 49) of the sponsor assessments did not include all of the information requested in FDA assessment plans."
Additionally, "FDA determined that 1 of 19 REMS with [elements to assure safe use], which are required for the riskiest drugs, was meeting all of its goals." Those "elements" may include any number of the following: prescriber training; certification of pharmacists and other practitioners; restrictions on patients and venues that may, respectively, receive and dispense the drug; patient monitoring either through lab results or another method; and patient enrollment in a registry.
The inspector general recommended numerous reforms, among them putting some teeth in the FDA's ability to obtain key information from the manufacturer.
For example, the FDA may require REMS and enforce that requirement, according to the report, "However, FDA does not have the authority to take enforcement actions against sponsors that do not include all information requested in FDA assessment plans. If FDA does not have comprehensive data to monitor the performance of REMS, it cannot ensure that the public is provided maximum protection from a drug's known or potential risks."
Hence, in regard to this statutory recommendation, the authors write, "FDA should work with the appropriate stakeholders to seek legislative authority to enforce assessment plans. This would allow FDA to take regulatory actions when a sponsor's assessment did not include all items requested in the FDA assessment plan. Further, enforcement authority should encourage sponsors to submit the amount and quality of information FDA needs to determine whether REMS effectively mitigate risks."
As the FDA, HHS, pharmaceutical industry representatives and, perhaps, members of Congress have their meeting of the minds, two words could summarize the practical benefit of precluding damage that one drug can do to an entire generation. Moreover, this statement — not question — could become a mantra worth considering in Washington when it comes to altering a part of the FDA's relationship with the industry that it regulates.
Remember Accutane.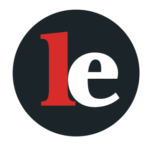 The Legal Examiner and our Affiliate Network strive to be the place you look to for news, context, and more, wherever your life intersects with the law.