Avanir Pharmaceuticals manufactures Nuedexta, a prescription drug medication approved by the Food and Drug Administration (FDA) to treat a rare condition—pseudobulbar affect (PBA)—where sufferers experience uncontrollable laughing and crying.
Yet, a recent CNN investigation has found that doctors increasingly are prescribing the drug to dementia patients simply to control unruly behavior, which is an off-label use (a potentially dangerous prescribing trend that we've recently commented on) that has gained popularity in many U.S. nursing homes and Nuedexta's sales have steadily increased in the last several years. However, there is no empirical evidence to show that the medication is effective or safe for that use.
Avanir released a statement pointing out that PBA often occurs in individuals who already have one type of neurological condition, including Alzheimer's and other forms of dementia. Still, the company did not specifically comment on the fact that their drug could be currently prescribed to dementia patients who have not been diagnosed with PBA.
Even more disturbing is the fact that CNN discovered that Avanir had been paying as many as 500 physicians to speak or consult on Nuedexta during the 3-year period between 2013 and 2016, at least 12 of who had been disciplined by state medical boards for offenses that included gross negligence, the harmful treatment of nursing home residents, and the inappropriate prescribing of dangerous and addictive drugs.  "The doctors who are being paid are obviously not scientific leaders… they are basically being signed up as a sales force," stated pharmaceutical industry ethics expert Michael Santoro of Santa Clara University in response to the information.
Additionally, reporters were able to utilize data from the Part D Prescriber Public Use File (PUF)—detailed information on prescription drugs paid for under Medicare Part D—and then cross-reference the number of Nuedexta claims filed with the prescribing physician. They found that at least 45 percent of claims filed in 2015 were from doctors who were either on the Avanir payroll or had received some other perk such as a travel reimbursement or free meal.
Of the Avanir-rewarded physicians who had received disciplinary action, one doctor was called out specifically for prescribing Nuedexta when there was no support for a PBA diagnosis—even after he had already been banned by the Oregon Medical Board from providing mental health treatment to state inmates. Another
that is reported to have accepted almost $200,000 in payments from Avanir is a Florida psychiatrist that was previously accused of bilking Medicaid over $1 million for patient visits that never happened.  While the drug manufacturer points out that they no longer have any "contractual" relationships with these doctors, their claims of always upholding ethical and professional standards seem shaky. Anytime a doctor is paid regular or large sums from a pharmaceutical company, the potential for that physician to put financial incentive ahead of patient care is too great—we must scrutinize the level of care given by such doctors and hold them accountable for any harm caused.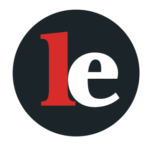 The Legal Examiner and our Affiliate Network strive to be the place you look to for news, context, and more, wherever your life intersects with the law.