A New York Times article published yesterday revealed that Johnson & Johnson – the parent company of DePuy Orthpaedics – hid reports that the DePuy ASR artificial hip had an early failure rate of 40%. Despite this knowledge, Johnson & Johnson never released the information to the public while at the same time publicly defending its products and denying an early failure rate.
More than 93,000 patients worldwide have been implanted with this defective metal-on-metal design hip. More than 10,000 patients have filed lawsuits against DePuy and Johnson & Johnson in the U.S.
The internal record is one of many expected to be revealed in a trial scheduled to begin this week in Los Angeles, California.
In pretrial testimony, Paul Voorhorst, DePuy's director of biostatistics and data management, said that the company performed several reviews of A.S.R. failures in patients in fall 2011, a year after it recalled the model.

Based on the number of patients who had already undergone device replacement at the time, DePuy estimated that about 37 percent of patients who got an A.S.R. might need to have it replaced within five years of receiving it.
DePuy executives decided in 2009 to phase out the ASR and sell off inventories (to unsuspecting doctors and patients) after the FDA asked the company for additional safety data about the implant and voiced concerns to Johnson & Johnson about "high concentration of metal ions" in patients receiving the implant.
The [DePuy] A.S.R. belonged to a once-popular class of hip implants in which a device's cup and ball component were both made of metal. While the A.S.R. was the most failure-prone of those implants, surgeons have largely abandoned using such devices in standard hip replacement because their components can grind together, releasing metallic debris that damages a patient's tissue and bone.
As the New York Times reported in 2011, the results are gruesome:
"As surgeons here sliced through tissue surrounding a failed artificial hip in a 53-year-old man, they discovered what looked like a biological dead zone. There were matted strands of tissue stained gray and black; a large strip of muscle near the hip no longer contracted."
The Times cited a New England Journal of Medicine study that found that metal-on-metal artificial hips failed at 3 times the rate of other artificial hips. The problems have gotten so bad, the FDA ordered an in-depth study of metal-on-metal artificial hip systems. However, the FDA is leaving it up to each individual manufacturer how to conduct its study.
Last week, Bloomberg News reported that Johnson & Johnson had proposed a settlement to plaintiffs in order to resolve the claims involving the more than 10,000 lawsuits, members of the Plaintiffs' steering committee disputed that report.
[More on Defective Hips]
Read More:
© Copyright 2012 Brett A. Emison
Follow @BrettEmison on Twitter.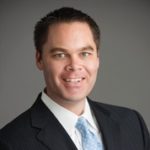 Brett Emison is currently a partner at Langdon & Emison, a firm dedicated to helping injured victims across the country from their primary office near Kansas City. Mainly focusing on catastrophic injury and death cases as well as complex mass tort and dangerous drug cases, Mr. Emison often deals with automotive defects, automobile crashes, railroad crossing accidents (train accidents), trucking accidents, dangerous and defective drugs, defective medical devices.