Citing "a potential packaging defect," the maker of Pradaxa (dabigatran etexilate mesylate) Nov. 7 announced its voluntary recall of a single batch of the 75 mg capsules of the blood thinner.
Boehringer Ingelheim explained in its media statement, "A damaged bottle could allow moisture to get into the bottle and, thus, may impair the quality of PRADAXA. As a consequence a patient may not receive a fully effective dose of PRADAXA 75mg, which would increase his or her risk of experiencing an ischemic stroke. This risk is small; however, not zero."
As a result of the voluntary recall, Boehringer Ingelheim announced, "pharmacists who may have dispensed PRADAXA capsules to patients from manufacturing lot 201900 are instructed to contact those patients to return the product lot back to the pharmacy."
It was a prudent move by the manufacturer, which stated that Pradaxa was prescribed "to reduce the risk of stroke and systemic embolism in patients with non-valvular atrial fibrillation (NVAF)."
If only the drug's heightened bleeding risk had been so timely and dutifully addressed, there might have been substantially fewer, if any, patients who would have borne the adverse reactions associated with taking the drug for a protracted period.
In their pursuit of just compensation, some of those patients who have experienced serious complications have relied on the pharmaceutical injury legal team at Reich & Binstock to represent them in Pradaxa lawsuits.
The Food and Drug Administration has been studying – and reviewing studies centered on – the bleeding and related gastrointestinal risks associated with taking Pradaxa.
Meanwhile, the drug maker presented interim trial data Nov. 4 at the American Heart Association's Scientific Sessions in Los Angeles that suggested Pradaxa was as effective "relative to warfarin" in treating diabetic patients with the heart condition as it was in treating non-diabetics who suffered from it.
There is another side to that coin; for, alas, the drug has continued to come with an appropriate warning explaining that taking it "increases the risk of bleeding and can cause significant and, sometimes, fatal bleeding." The New York Times reported Nov. 2 that Pradaxa is "linked to more than 500 deaths" in the U.S.
Reich & Binstock's damaged Pradaxa clients, whose failing health proved the risk, can attest to the veracity of that warning, and so can their loved ones. Their stories reflect the sobering reality more profoundly than mountains of statistics or a razed forest worth of published studies ever could.
That's because the health risk is about more than a warning on a box, as the Pradaxa attorneys at Reich & Binstock have learned from their investigations. It is about tragedy and its ensuing mourning. It is about suffering and its origins in the avoidable health problems that require prompt, extensive and expensive medical attention.
The quality of life of each injured patient, who was unaware of the unreasonable bleeding risk before he or she was prescribed Pradaxa, has been inexorably compromised. No study will reverse a damaged patient's circumstances. Compensation will help. Reich & Binstock will fight for it on behalf of victimized clients.
Anyone who has taken Pradaxa and who has experienced an adverse reaction should call one of the experienced Pradaxa lawyers at Reich & Binstock for a free-of-charge consultation to determine whether damages are recoverable. Reich & Binstock is a national law firm that has an effective pharmaceutical litigation team on which Pradaxa victims depend.
Contact Reich & Binstock toll-free at 1-866-LAW-2400. Visit the law firm online at www.reichandbinstock.com.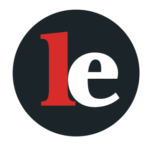 The Legal Examiner and our Affiliate Network strive to be the place you look to for news, context, and more, wherever your life intersects with the law.